Keeping Up With The Divorce! Momager Kris Jenner Listed As Witness For Kim's Trial With Ex-Kris Humphries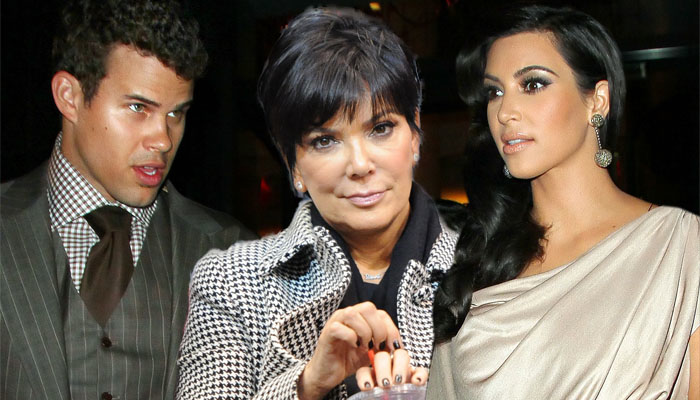 This is one uncomfortable reality.
Momager Kris Jenner has been listed as a witness for the divorce trial between her daughter and star client Kim and her husband of 72 days, Kris Humphries, RadarOnline.com has confirmed.
According to court documents filed by Kardashian's lawyer Laura Wasser in the Los Angeles Superior Court, 57-year-old twice-married Jenner will testify to "communication with the parties regarding their relationship."
Article continues below advertisement
DOCUMENTS: Kris Jenner To Testify At Kim Kardashian And Kris Humphries Divorce Trial
She will also, predictably, tell the court that "Kim Kardashian did not defraud Kris Humphries into marrying her," the filing reveals.
The witness list also confirms that both Kardashian, 32, and Humphries, 28, are expected to testify, even though both have given depositions in proceedings leading up to the trial, which is expected to begin in May.
Kardashian also plans to call several lawyers involved in hashing out the former couple's prenuptial agreement.
Even before the pair hit court, the acrimony has been on show for everyone to see.
As RadarOnline.com first reported, Kardashian asked the court to start the trial earlier than it was scheduled for, to ensure she could attend a commitment in New York City.
"Kim Kardashian respectfully requests that the trial start one day earlier, on May 3, 2013, instead of on May 6, 2013, and that there be no trial on May 6 due to her unavailability on May 6," Wasser requested.
Article continues below advertisement
DOCUMENTS: Kim Kardashian Tries To Change Date Of Divorce Trial
"Kim Kardashian has a previously scheduled engagement in New York City on May 6. I was not aware of Kim Kardashian's May 6, 2013, out of town engagement when the matter was set for trial."
Humphries' lawyer, Benjamin Johnson, vehemently objected to change — pointing out that it was Kardashian herself who had originally picked that date!
"It is my understanding that Kris Humphries is unavailable to begin trial on May 3, 2013," he wrote in his response.
"It is also my understanding that counsel for Respondent Lee Hutton is unavailable to begin trial on May 3, 2013. Counsel for Petitioner Kimberly Kardashian specifically requested the May 6, 2013 trial start date back in February."
The Brooklyn Nets NBA star maintains he was duped into marrying Kardashian and is seeking to have their 72 day marriage annulled.
Kardashian denies defrauding Kris and wants a divorce granted instead.