Deeper Into Trouble: Pop Brat Justin Bieber Reportedly Caught On Tape Telling Vile N Word Racist Joke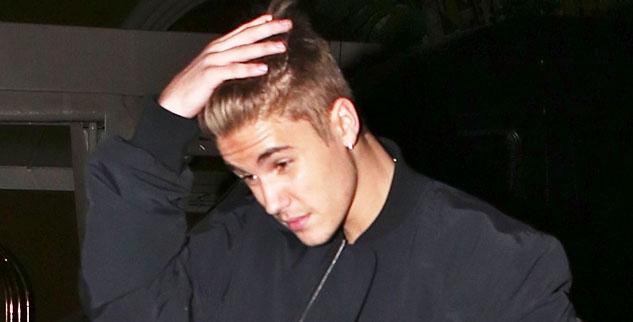 Justin Bieber just can't stop courting controversy.
In a June 1 report in The Sun, the "Boyfriend" singer, 20— who counts actor Jaden Smith, 15, as one of his closest friends and pop superstar Usher , 35, as a longtime mentor— was caught red-handed on video telling a tasteless racist joke to pals.
"Why are black people afraid of chainsaws?" he asks an unidentified female friend in the tape, believed to have been taken when the star was 17.
Article continues below advertisement
"Don't even say it," warns a male pal off-camera.
"Run, n***er, n***er, n***er, n***er!" Bieber says, hysterically laughing at his own joke.
According to the U.K. paper, Bieber's team attempted to keep the offensive video under wraps— but apparently failed to do so.
The legally-embattled star— currently on the outs with on-again, off-again girlfriend Selena Gomez, 21— has been accused of exhibiting racism before: In November 2013, Bieber came under fire with fans for spray painting a dark-skinned man with monkey features, and in 2012, he was criticized by a Native American rights organization for implying Aboriginal peoples get a free ride in Canada.