January Jones Embroiled In Controversy After Throwback Instagram Post Generates Cries Of Racism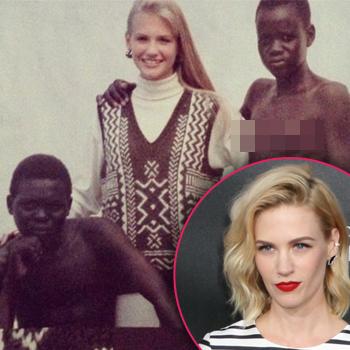 Article continues below advertisement
But after a blowback of angry responses noting the potentially politically incorrect and racially-insensitive nature of the images, a flustered Jones removed the photo and lashed out about the blowback she'd received.
"I had to swap my #tbt pics because I was receiving too many negative comments and assumptions," the mother-of-one wrote. "This forum should be a happy and fun place i have no patience for hate."
January, who has a son named Xander Dane Jones, apparently deleted comments critical of the pics as well, as many Instagram users noted that their comments had disappeared. She later posted an image from the same shoot in which she was solo.
Readers, do you think January stepped over the line with the post? Sound off in comments!