January Jones Refuses To Reveal The Paternity Of Xander, 'That's My Son's Business'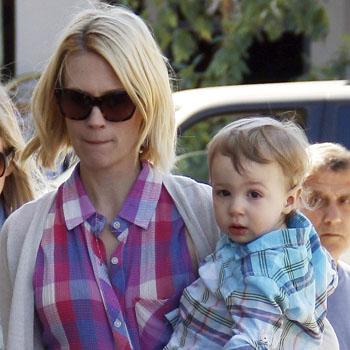 Don't ask January Jones about the paternity of her son!
The Mad Men star, who has kept the identity of her baby daddy a secret since announcing her pregnancy in April 2011, was recently questioned by The New York Times about the mystery man, and refused to reveal his identity once again – and RadarOnline.com has the details.
"That's my son's business," she said. "It's not the public's business."
The reputable paper mentioned Matthew Vaughn, her married X-Men: First Class director, and Michael Fassbender, who co-starred in the film alongside her, as two rumored possible prospects of 20-month-old Xander's papas.
Article continues below advertisement
Vaughn, who is married to supermodel Claudia Schiffer, vehemently denied being the father, while Fassbender refused to comment on the allegations. Jason Sudeikis, who Jones was dating up until January 2011, also denied being the father of her child.
"Jack Nicholson once told me: 'You should never give your personal life away, otherwise people will pick you apart. They'll never believe in your character,'" she added.
"Women should have lots of secrets. It's our right to have secrets. Otherwise, what would we write in our memoirs?"