Exclusive
'Just Getting Through' – Janice Dickinson Talks 'Botched' And Her Happy Life With Her Fiancé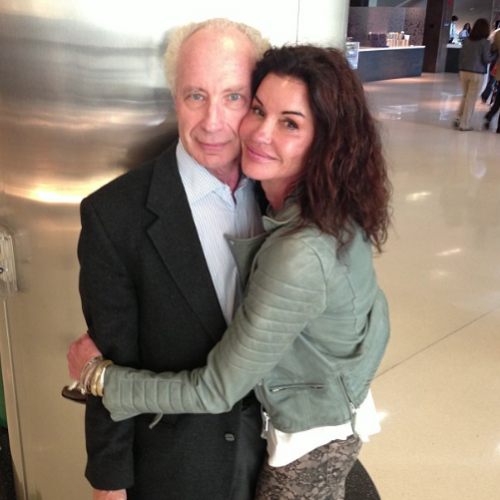 Janice Dickinson is setting the record straight.
The supermodel will appear on Sunday night's episode of Botched, a new series on E! In it, she will strip down so her doctor, Dr. Terry Dubrow (of Real Housewives fame), can examine her "botched" breast implant procedure – from 30 years ago! But Dickinson told RadarOnline.com exclusively that the world will finally see who she really is.
"People everywhere people seem to think I'm addicted to plastic surgery," Dickinson told Radar. "But the true people that know me are my fiancé and thousands of young girls that I've helped through my book."
Article continues below advertisement
"The show is showing me in a light that depicts the real me," she added.
Although she said she's "done a reality show on just about everything," Dickinson admitted that she's never revealed parts of her body until this upcoming episode. No stranger to plastic surgery, the supermodel also admitted that her dark past with drugs and alcohol affected her post-op experience. But she walked away knowing what was important to her.
"Just getting through," she revealed. "Having operations and getting through your 12-step program."
The self-dubbed world's first supermodel, 59, has overcome a lot of demons but now finds herself happily engaged to Dr. Robert "Rocky" Gerner and enjoying her life with her kids who are "the best thing I've ever done."
The couple met after her son met them on a blind date, and Dickinson claims it was love at first sight. During a late-night evening at Chateau Marmont, both Dickinson and Gerner admitted that they both felt like they were the only people in the room.
"We just forgot about all the other people," they revealed. "The room caved in."
"My life is going in a direction that I never dreamt I would be so happy," she added.