Exclusive
The Bionic Woman! Janice Dickinson Wearing Battery Implant After Suffering Concussion In Drug Store Accident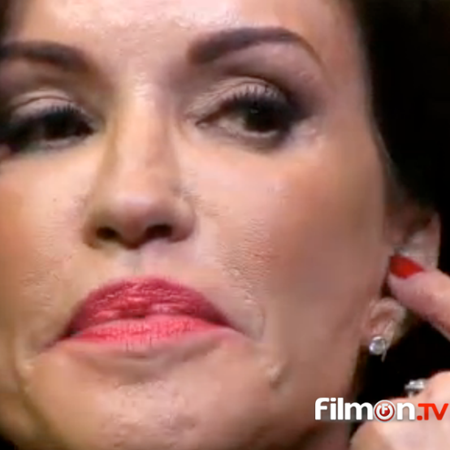 The self-proclaimed world's first supermodel has become the bionic woman!
Janice Dickinson has had a pain-relieving device installed behind her ear to combat pain she says she's suffering in the wake of being struck in the head and suffering concussion in a Rite Aid parking garage last July.
And only RadarOnline.com has the first look at the miniature electrical stimulator.
"Because of the accident, my neck, shoulder, back and all the way down to my sacrum has been affected," Dickinson said of her injuries during a recent spot on her internet television show on FilmOn.
Article continues below advertisement
As a result, she had a P-STIM battery implant installed, a chronic and acute pain control device.
The P-STIM is a miniaturized device designed to administer Autonomic Nervous System and Vascular stimulation over several days via electrical pulses emitted through selectively positioned needles.
Recalling the incident, which she has subsequently sued over, the 58-year-old mother-of-two said an iron bar that "weighed about 50 pounds" came right down onto her head.
"It was like a big baseball bat hit me in the head. I was unconscious," the ex-America's Next Top Model judge recalled.
Now, she said, "I can't wear heels the way I used to. I couldn't do shows at New York fashion week… It's affected my posture and it's affected me doing a couple of movies."
Watch Dickinson discuss the device starting at around the 6 minute and 20 second mark, below: