Exclusive
It's Over! Jenelle Evans Officially Divorced From Courtland Rogers, He Skips Court And Avoids Arrest For Failure To Appear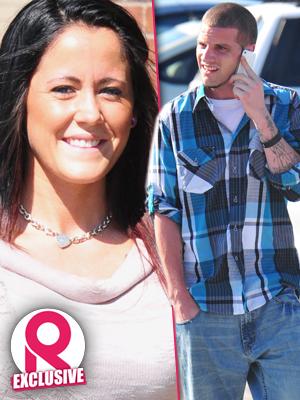 Jenelle Evans is a single lady!
On Tuesday a judge ruled that the pregnant star is officially divorced from her husband Courtland Rogers RadarOnline.com has exclusively learned.
"Jenelle is so happy that this is finally over and she never has to talk to Courtland again," a sourse close to the 22-year-old told Radar.
The diabolic couple, who married in a quickie court house ceremony in December 2012, had a tumultuous relationship that culminated in their arrest for possession of heroin in April 2013 and they immediately separated.
Article continues below advertisement
/p>
"Jenelle hated being married to Courland for the last year but the law there said they had to wait a year. So she did, she filed and now she's divorced."
While Evans was in the North Carolina court on Tuesday, Radar has confirmed that Rogers skipped the hearing and the ruling was made in his absence.
As Radar previously reported, there is a warrant out for the arrest of Rogers after he failed to appear on charges unrelated to Evans.
"There is a $70,000 bond and an order for his arrest, so that could be the reason he didn't show up," the source told Radar.
However, Evans' legal troubles aren't completely over. Radar has learned that she has a second court hearing on Tuesday in another county for a speeding ticket she previously received.
"Jenelle is going to handle that today too," the source confirmed.
Now that she is no longer married to Rogers, the source told Radar she wants one thing and one thing only.
"A ring from Nathan Griffith so she can marry him and they can be together when the baby is born in a few weeks."
UPDATE: Evans appeared in front of a second judge on Tuesday for a moving violation and Radar has exclusively confirmed that the speeding ticket was reduced to a non-moving violation for improper equipment and she had to pay $238 for the cost of court.