UCSB Killer's Parents Say Goodbye: Elliot Rodger Cremated, Mourned By Family In Private Ceremony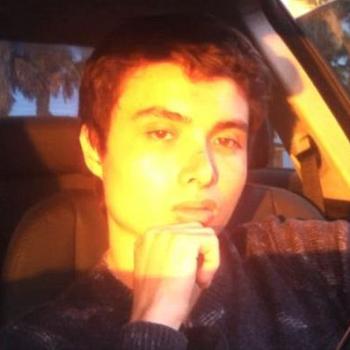 More than one month after their son infamously shot and killed six people and injured thirteen others before taking his own life near the University of California's Santa Barbara campus, Elliot Rodger's divorced parents, Hollywood director Peter Rodger and Steven Spielberg pal Li Chin, laid him to rest, sources tell RadarOnline.com exclusively.
"Elliot was cremated after his body was released from the coroner's office in Santa Barbara," a source tells Radar of the late 22-year-old, who infamously chronicled his plans for the killing spree in a twisted manifesto sent to friends and family hours before the murders. "His immediate family held a private ceremony when his ashes were turned over."
Article continues below advertisement
According to insiders, the family is also planning to hold a separate funeral overseas later this year.
"The plan is for a ceremony to take place in England, where he was born," the source adds.
Though he mourns Elliot's death, Peter- The Hunger Games second unit director- says he's paralyzed by grief about his son's innocent victims.
"I think about the victims and I think about what he did," Peter told Barbara Walters in a 20/20 interview Friday night. "I wish I could turn the clock back."
Peter, who received death threats after his son's murders, met with Richard Martinez, the father of shooting victim Christopher Martinez, on June 1 to discuss gun control policy.
"If they did do a gun check, they would know that Elliot had bought three automatic weapons," Peter told Walters. "They would have the right to seize him for 24 hours, and his whole scheme would've been over and thwarted."