Exclusive
Real Housewife? Beverly Hills? Real Fraud — Bravo Star Brandi Glanville Is Single & Looking For A Home In The Valley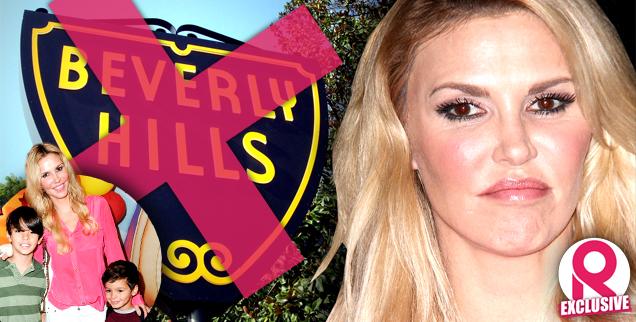 Article continues below advertisement
Interestingly, it was Glanville, 41, who tried to stir drama with fellow Housewives star Lisa Vanderpump by announcing on her podcast show that the British beauty didn't always live in the 90210 but actually lived in … gasp! … the Valley.
"On our show, there are certain people who want to project this perfect persona like there's nothing wrong in the world," Glanville said at the time.
"Like, Lisa Vanderpump used to live deep in the Valley and was filing for bankruptcy — and she doesn't want to talk about that. That's interesting to me."
Vanderpump adamantly denied both the bankruptcy and living in the Valley, to which Glanville blamed the incorrect info on hearsay from another Housewife, Kyle Richards.
As RadarOnline.com has exclusively reported, Glanville and her two sons; Mason, 11, and Jake, 7, are currently in between homes after the lease on their last house expired.
And surprise, surprise, she's looking in the Valley.
In fact, the reality TV star was close to signing a lease on a house in Encino, Calif. before it unexpectedly fell through.
"It's really starting to wear on Brandi! She just wants to have somewhere to call her own, even if they're just renting. At least it's stability for her boys," a source previously told RadarOnline.com.
"She finds a place she likes, but then the landlord or renter realizes who she is and doesn't want to risk the drama that comes along with her shooting the Real Housewives of Beverly Hills."
So what do you think about Bravo casting women that are not housewives, and do not even live in the city the title touts?! Sound off in the comments below…