Justice Is Served! Police Recover Sandy Hook Memorial Signs From Virginia Home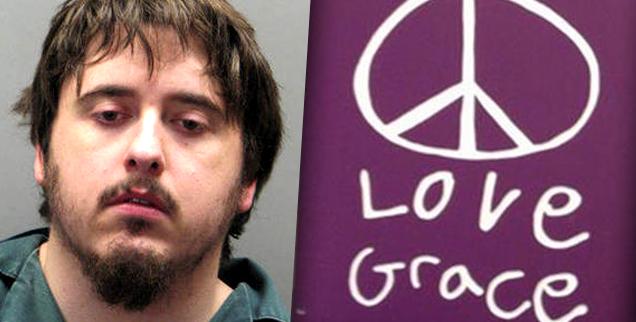 After families of the Sandy Hook tragedy were forced to relive the events after commemorative signs were stolen from playgrounds in Connecticut, justice has finally been served.
Police in Herndon, Va. recovered the signs Friday morning after tracking geotags that were attached to the photo that showed the house where the signs were later found. The geotags directed police to the Virginia town.
It turns out the small unit was rented by a man named Alan J. Truelove. After obtaining a warrant, police arrested Truelove only to find out it allegedly was his son, Andrew David Truelove, who had committed the crime.
Article continues below advertisement
In a strange twist of events, police couldn't arrest Andrew because he already was in jail! Andrew had turned himself in on May 26 for a separate incident. Andrew has since been charged with receiving stolen property and will reportedly face further, worse charges in the future.
After TheDailyBanter.com received the photos, which showed a hand flipping off the signs, the publication launched an investigation. Police reportedly said that it was the publication's investigation that helped lead them to Truelove and the signs.
This isn't Andrew's first run-in with the cops, though. Andrew's rap sheet also has an arrest for trespassing on the property of Fairfax High School in March 2012 and a conviction for attempting to kidnap an 8-year-old girl in 2007.