Exclusive
V. Stiviano's Tragic Family Past Revealed: Mom Served Jail Time For Stealing Cans Of Baby Milk!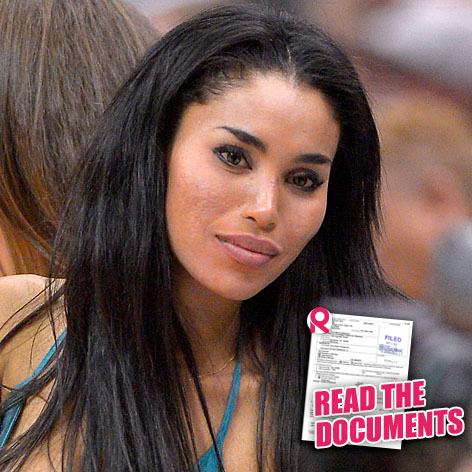 In recent months, Donald Sterling's notorious gal pal V. Stiviano has lived a life of luxury — tooling around town in luxury cars and living in a $1.8million condo downtown. But her roots are much more humble.RadarOnline.com has learned that her mother, Martha Perez, was previously arrested and served jail time for stealing cans of baby formula!
According to court documents obtained by RadarOnline.com, Perez was arrested on June 12, 2002, in San Antonio, after trying to pinch "ten cans of baby milk" from a local supermarket.
Article continues below advertisement
READ — The Court Report On The Sad Baby Milk Theft
Perez missed several hearings in the case, but was finally found guilty of misdemeanor theft later that year, in October. She was fined $500, slapped with court costs of $331 and ordered to spend 25 days in jail (but was credited 14 days time served).
Just a few years later, Stiviano would go to court herself to distance herself from that hard-scrabble past. According to a report by MailOnline, she filed to change her last name from Perez to Stiviano in 2010, claiming she had not "yet been fully accepted because of my race."
As RadarOnline.com has reported, Stiviano now has a chance to rewrite her own sad family history: She recently adopted two teenage boys.
The boys are Cambodian, African American and Asian descent and are 12 and 13-years-old, respectively.
"V is over the moon that the adoption is final and legal," a source told RadarOnline.com. "It was a long and arduous process, but it was worth it. Donald has spent a lot of time with V and the boys in the past. He got along with the boys, and was very sweet to them."