V. Stiviano: I'm Not Donald Sterling's 'Whore'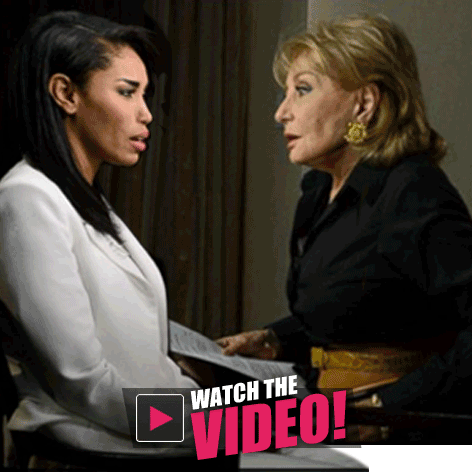 Calling herself his "silly rabbit," his personal assistant, his best friend and his confidante, V. Stiviano says what she's not is Donald Sterling's "whore" or his "mistress."
"I became part of Mr. Sterling's team" and "protected him," Stiviano said. She helped him "become a better person in every way," she told Barbara Walters in an exclusive interview on Friday.
But when it comes to his now infamous taped remarks, telling her not to bring "black people" to Clippers games, she insists Sterling isn't a racist.
Article continues below advertisement
He "can't even believe or understand sometimes the thing he says, and I think he's hurt by it. He's hurting right now," the woman at the center of the storm that has resulted in Sterling being banned for life from the NBA and may cost him ownership of the Los Angeles Clippers, told Walters.
Stiviano acknowledged that Sterling paid her for her services.
"At first, he started paying me as an employee and then he started paying me off the books" she told Sterling.
MORE ON:
Los Angeles Clippers
But is she is love with the married 80-year-old Sterling? No, the 31-year-old Stiviano said. "I love him like a father figure."
You can watch Walters ABC interview here.
What you think of Stiviano's relationship with Sterling? Tell us in comments.