Ouch! PGA Hunk Rory McIlroy Dumps Tennis Beauty Caroline Wozniacki Over The Phone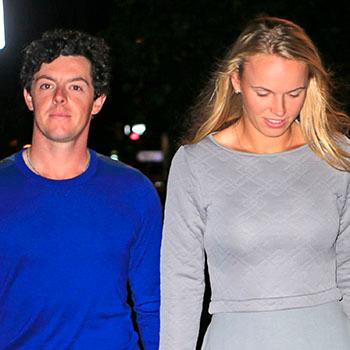 Like the song goes, "Love hurts."
PGA golfer Rory McIlroy abruptly ended his engagement to tennis beauty Caroline Wozniacki "by telephone," the Times of London reports, "less than a day after telling her how much he loved her.
The paper added that the 23-year-old Wozniacki thought the May 22 call, which lasted just three minutes, "was a joke."
McIlroy delved into detail in a statement about the cold feet he experienced following the New Year's Day engagement.
Article continues below advertisement
"The problem is mine," the 25-year-old athlete said. "The wedding invitations issued at the weekend made me realize that I wasn't ready for all that marriage entails. I wish Caroline all the happiness she deserves and thank her for the great times we've had.
"I will not be saying anything more about our relationship in any setting."