Adrienne Maloof's Ex Boy Toy Sean Stewart Claims She Sold Him Out After Split, But Says She 'Has A Great Ass'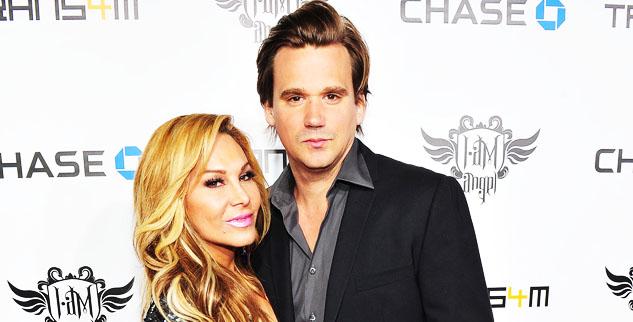 Article continues below advertisement
"Yeah, of course," he quipped.
Claiming to be speaking from experience, Glanville, 41, accused her former Real Housewives Of Beverly Hills co-star of selling "false stories" to the media.
"She did the same thing to me," Stewart said, refusing the elaborate.
Trying to remain "a gentleman," Stewart tried to dodge too many personal questions about his cougar ex, but he couldn't resist dishing on their romps between the sheets.
"I was there for her and her kids when she was going through a rough time. We are still friends. She's a sweet lady," he said diplomatically.
Getting straight to the point, Glanville bluntly asked: "How was the sex?"
"It was good, fun," he said. "She has a great ass, okay?"
Admitting that he was starting to blush, Stewart added: "I like older women because they're more sexually experienced than younger girls."
Continuing the set the record straight, Stewart said he's enjoying the single life and is NOT pining over Maloof.
"Adrienne didn't break my heart. I've only been in love once, and I remain in love with that same girl," he said.