Exclusive
Adrienne Maloof Has New Boyfriend, Dumps Sean Stewart Leaving Him Heartbroken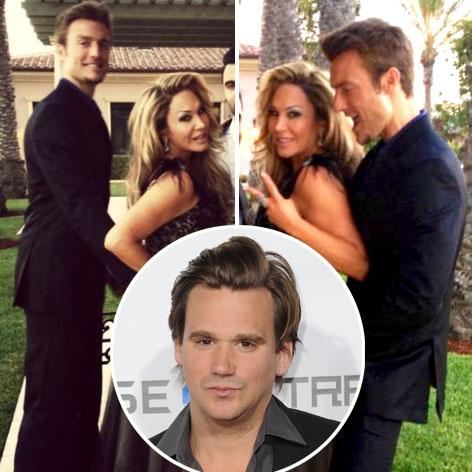 Article continues below advertisement
"Adrienne enjoyed her time with Sean, but at the end of the day he was just too much," an insider told RadarOnline.com.
"She basically said, 'I already have kids, I don't need another one.' Sean has been taking it super hard and can't let go of her. He even gave her like a $10,000 gift for her birthday last week hoping it would fare in his favor with her."
But Adrienne has already moved on, sources tell RadarOnline.com, and has been dating Andy — owner of Alitura Face and Body Skin Care, model and actor — for nearly two weeks.
And when Sean ran into Adrienne and Andy together at a Brent Shapiro Foundation event on Saturday night, he confronted his ex's new man.
"Sean was really pissed about Andy and confronted him while in line for the bathroom. He was basically ready to fight Andy and took his jacket off at one point and everything. It got ghetto!" the source said.
"Adrienne and other people stepped in to calm him down. It was actually sort of sad and pathetic, because you could tell Sean was just completely busted up over seeing her with another man and was sort of emotional."
MORE ON:
Celebrity Romance
Article continues below advertisement
As for Andy, he's on the popular modeling profile website Model Mayhem where he writes, "Just on here to network. I am an ex ballplayer, just taking that same mentality and work ethic and transferring it into my daily routine as an actor. Stay tuned.."
Sources tell RadarOnline.com things with Adrienne and Andy are new, so they're just having fun with each other at the moment.
"Sean is a schlub compared to Andy, and friends are actually worried that this heartbreak might put him back on a downward spiral," the source told RadarOnline.com. Sean has battled a series of demons over the years, including drug use, drinking, rehab, lawsuits and assault charges.
"He's like a madman over Adrienne and if he can't have her, he might just lose his sh*t and it could lead him back to drinking and stuff."