Exclusive
'Melrose Place' Actress Refuses To Settle With Fatal Crash Victim's Family -- They're Demanding Too Much Money!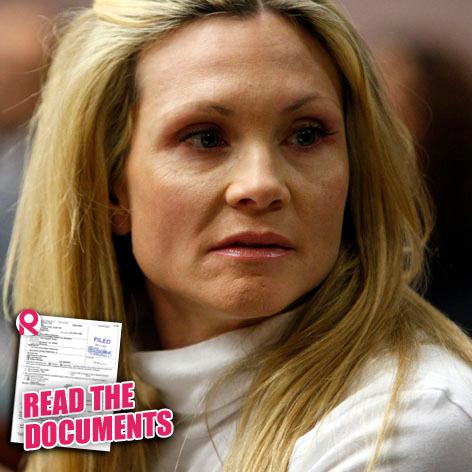 Melrose Place actress Amy Locane-Bovenizer is refusing to settle the on-going legal battle related to her role in a drunk-driving crash that killed a New Jersey woman, claiming the victim's family is demanding too much money.
Locane-Bovenizer was sentenced to three years in prison convicted in November 2012 in connection with her vehicular homicide conviction from the June 27, 2010 crash, when her SUV crashed into a Mercury Milan. Helene Seeman, the passenger in the Milan, was killed in the crash; her husband, Fred, who was driving, was critically injured.
Article continues below advertisement
Fred filed a federal lawsuit, seeking damages for the death of his wife.
The lawsuit was put on hold until the criminal proceedings were finished, but on April 25, Fred's lawyers asked the suit to move forward as Locane's team refuses to come to a settlement at their most recent mediation, RadarOnline.com has learned.
"Unfortunately, the parties are unable to bring this matter to an amicable resolution," Fred's lawyers said in the newly filed documents.
According to the documents, Locane's lawyer added that Seeman's demands exceeded all of her insurance policy limits combined and have asked the court to put the lawsuit on hold until the appeal is decided.
The judge has yet to make a decision on if the case will move forward.