Melrose Place Star Amy Locane Sentenced To 3 Years In Deadly Drunken Crash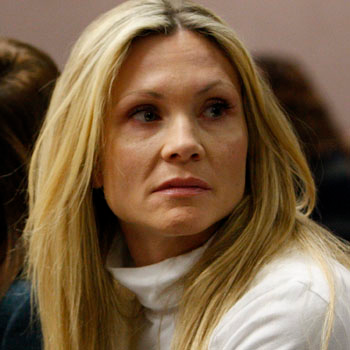 Amy Locane-Bovenizer, who initially played a lead role on Fox's 90s hit Melrose Place, was sentenced to three years in prison Thursday in connection with her vehicular homicide conviction after fatally hitting a 60-year-old woman while driving drunk in 2010.
The School Ties star was convicted last November in Helene Seeman's death after she hit the woman with her SUV while driving with a blood-alcohol level almost three times the legal limit.
Article continues below advertisement
While the mother-of-two could have been behind bars up to 10 years, the judge Thursday lowered the sentence, saying the full decade would present extra hardship on her kids, one of whom is mentally disabled.
Seeman's widower shouted "What a travesty!" to the judge before leaving the courtroom in anger.
Locane-Bovenizer played the role of Sandy on the first season of the hit show.