Madeleine McCann: Power Struggle Between Portuguese Officials, Scotland Yard Flares Up Over Home Searches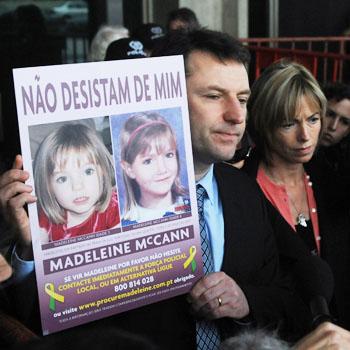 In a microcosm of the dissonance between British and Portuguese law enforcement in the Madeleine McCann investigation, officials in Portugal have declined Scotland Yard's requests to search the houses of burglary suspects in the area who might be linked to the tot's kidnapping.
The barring, according to Portuguese paper Jornal de Noticias, came after the courts found the British agency did not have valid reasons for the home searches. (U.K. law enforcement must petition Portuguese officials in writing for any branch of their investigation in Portugal.)
Article continues below advertisement
Scotland Yard detectives said they were spurred to conduct their hunt based on the fact that the suspected thieves all were working at the Praia de Luz resort seven years ago, at the time McCann vanished, subsequently making them "people of interest" in the McCann case.
Portuguese authorities have been to blame for the painstaking lack of public info, Metropolitan Police Assistant Commissioner Mark Rowler wrote in a statement Wednesday, as they have threatened a total work stoppage should info in the case be linked.
Rowley addressed the public on the lack of info, "It is important you understand this and appreciate the position in which I find myself.
"We will not be able to provide any information concerning the activity because ultimately it could mean the work stops. We respect the Portuguese position as we would expect them to respect our position if we were carrying out work on their behalf in the UK."
The embargo comes in the wake of recent news that Scotland Yard plans on digging up surrounding regions where the kidnapping took place, and reviewing the area via radars.