Discovery Of Kidnapped Girl With Greek Gypsies Gives New Hope To Madeline McCann Parents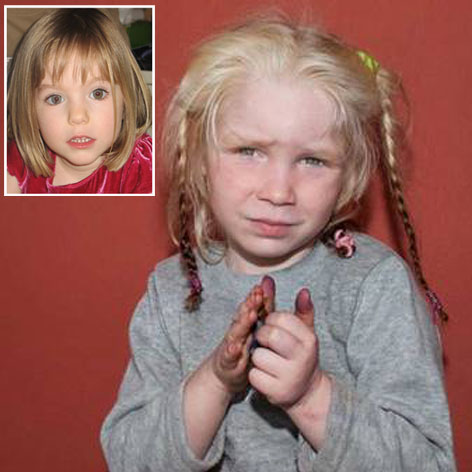 That's what Greek authorities want to find out as they try to find the real family of a little blonde girl discovered living with a Gypsy family.
Police had raided the Gypsy camp in central Greece searching for weapons and drugs.
Instead they found the girl, who they've named Maria, living with a couple who clearly weren't her parents.
The couple had registered 14 children with different regional family registries, the BBC is reporting; only four of those children were found at the camp.
Article continues below advertisement
The woman even tried accounting for the large number of children by claiming to have given birth to six of them within a 10-month period.
When questioned about how they came to have the pale-skinned, blonde, green-eyed girl, the couple gave authorities "constantly changing claims," Police Director Vassilis Halatsis said.
"So far we do not have a declared disappearance of a child of this age in Greece. Through Interpol, we will request assistance from the other European countries," the spokesperson said, adding that they believe Maria may be a victim of child trafficking.
Her discovery is a cause for new optimism for Gerry and Kate McCann, the parents of British girl, Madeleine McCann.
The case is giving them "great hope" their own daughter will also eventually be found and returned to them.
The couple appeared just last week on the UK TV show, Crimewatch, in the hope of finding new witnesses to Madeleine's disappearance at a Portuguese resort six years ago.