Kirstie Alley's Battle With The Bulge: Bike Riding, Portion Control & Making Healthy Habits Are Her New Secrets To Weight Loss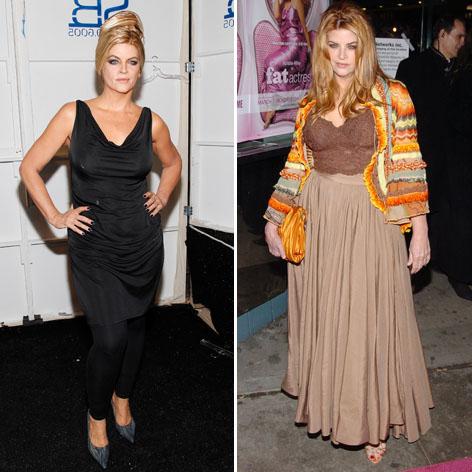 It's been a long battle for Kirstie Alley to keep her weight under control, but the actress thinks she's learned some new tips and picked up some new habits that will help her keep off the weight for good.
"If anything is within a three-mile radius, I've started riding my bike. Iv'e been grabbing my kids and asking, 'Who wants to ride with me to the store?' and they will. I'm trying to think more childlike," Alley, 63, told Closer magazine.
Article continues below advertisement
Alley also points out that there's a double standard when it comes to male and female actors and their weight.
"Male actors go up and down in weight all the time, and nobody makes an issue of it," she says.
"This time around I'm lucky I don't have this massive amount of weight to lose."
The former Cheers star hasn't even hired a personal trainer but hopes to be in bikini body shape again sometime soon.
Article continues below advertisement
"I may have a bikini in my future in real life — I do have an interest in strutting around somewhere and diving into a pool," Alley said.
"But you see these women at the beach having fun and unbeknownst to them, there's a paparazzi hiding in the bushes to get cellulite shots."
Alley doesn't plan on giving up on her battle of the bulge and realizes it's a lifelong journey for her.
"Is it hard to stay thin for the rest of your life? Yeah," she said.
"But I want to keep at it until I've mastered it."