Look At That Fat Actress! Kirstie Alley Shares Shocking Weight Gain Pic!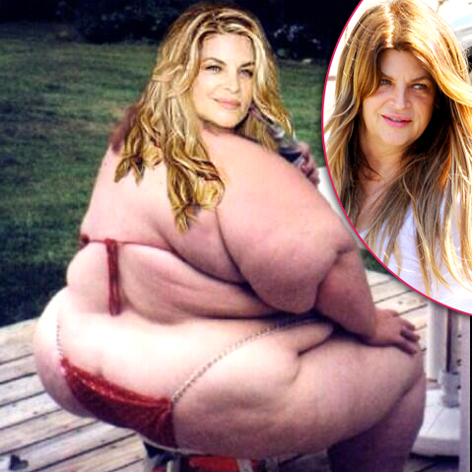 Kirstie Alley has famously struggled with her weight and the new shocking picture she's posted to Twitter proves that she has a good sense of humor about her size!
The 62-year-old actress has bragged about losing over 100 pounds, but it looks like she's fallen off the wagon and gained it all back.
"I was getting too skinny so last week I started drinking beer," she Tweeted, and showed a fake picture of her head on a hugely obese woman only wearing a tiny red bikini.
Article continues below advertisement
The Fat Actress star's fans went wild joking about her doctored picture, with one person joking "Please stop photoshopping my ass onto your pictures ;-)"
One supporter even sent her a picture of Kirstie's head over a super thin and sexy bikini body, which she re-Tweeted to her fans.
What do you think about Kirstie's cheeky photo? Tell us in comments!