Kirstie Alley Is The Weight Loss Winner Of Dancing With The Stars!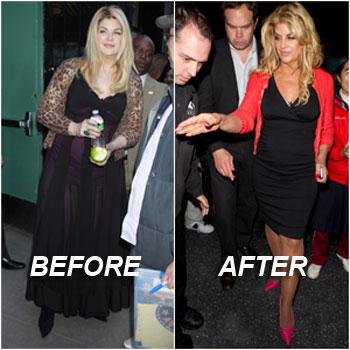 Whether or not Kirstie Alley brings home the mirrorball trophy on Tuesday night, the Cheers alum is a Dancing with the Stars success story!
Since the start of this season's show, the 60-year-old star has noticeably shed weight and toned up -- and she has never looked better.
What is the secret to her weight loss success? The combination of long hours training on the dance floor with her foxy partner Maksim Chmerkovskiy, a restricted diet and her Organic Liason Weight Loss Program has proved to be the perfection combination for the sassy actress.
Article continues below advertisement