Is Katie Coming Home? Couric Chatting With NBC About Temporary Return To 'TODAY' During Savannah Guthrie's Maternity Leave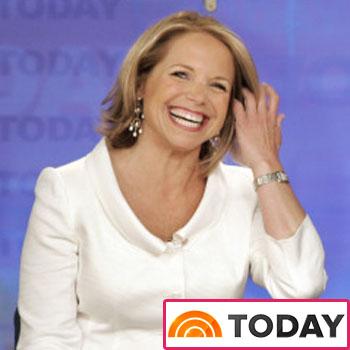 Katie Couric could be headed back to her former home, the TODAY show.
The vibrant TV personality and NBC have been communicating regarding a return as a fill-in while current co-host Savannah Guthrie takes maternity leave, sources told the NY Post.
An insider told the NY Daily News that "it makes perfect sense" to put the 57-year-old Couric, who left TODAY eight years ago to host the CBS Evening News, back in the chair that made her a media superstar.
Article continues below advertisement
An NBC News spokeswoman told the paper, "With the 'Today' show in a good place, we are blessed with great talent and many options to temporarily fill Savannah's chair while she's on leave, but there's no plan yet — stay tuned."
Guthrie, 42, is slated to leave the morning juggernaut in a few months when the late stage of her pregnancy begins. Ironically, Couric's first stint as co-anchor of the NBC morning stalwart came in 1991 when she filled in for a maternity leave-bound Deborah Norville.