Katie Couric SLAMS The Kardashians: 'I Don't Understand – Why Are They So Famous!'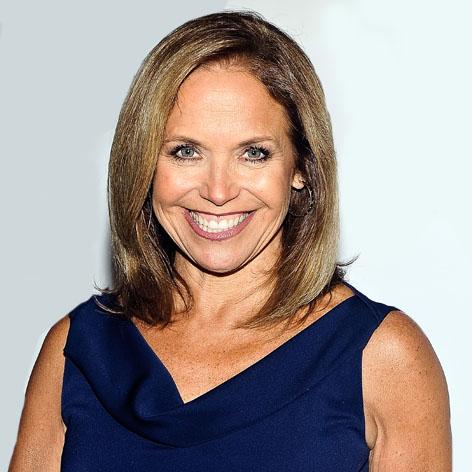 Katie Couric has opened up about the possibility of getting married again at the age of 56, her famous past paramours, the Kardashian phenomenon and why she's over being called perky.
The veteran journalist -- she anchored the CBS Evening News and co-hosted of NBC's Today show -- spoke to In Touch about being a softie and hopeless romantic at heart.
The host of the syndicated daytime talk show Katie, who has been dating 50-year-old banker John Molner since last year, admitted that while she finds marriage a "challenging proposition," it definitely has its perks.
Article continues below advertisement
"I think being married has benefits," Katie told the magazine. "It's harder to walk away when you have that piece of paper."
She became a single mom to Ellie, now 22, and Caroline, 17, when her husband, Jay Monahan, died from colon cancer in 1998.
Katie's celebrated dating pool has included Full House's Bob Saget – he never called her for a second date, King of Pop Michael Jackson, newshound Larry King who "lunged" at her for a kiss and Survivor host Jeff Probst who showed up on their date wearing tacky puka shells.
MORE ON:
Keeping Up With the Kardashians
The woman who's interviewed every celebrity from Prince William to Sarah Palin -- her dream guests include President Obama and Kate Middleton – can't wrap her head around the fascination with the Kardashians.
"I don't understand – why are they so famous? I think it's mostly teenage girls that are interested," she says.
It's safe to say Katie won't be tuning into Keeping Up with the Kardashians or posting a selfie on Instagram. She'd rather stay home, unplug her gadgets and sit on the couch with her man then go on Facebook or Twitter.
"I think we're still finding our way," Katie says about social media. "I also think it takes discipline to appreciate a moment without Instagramming it. Sometimes my boyfriend and I play each other inWords With Friends, sitting right next to each other. Like, what's wrong with this picture?!"
Katie also admits it's time to stop calling her "perky."
"Quite frankly, it's a little sexist," she says. "Also, the statute of limitations for perky has ended. It's kind of hard to be perky at 56."