Clothing Company To Justin Bieber: Sorry We Called You An Idiot -- Let's Settle!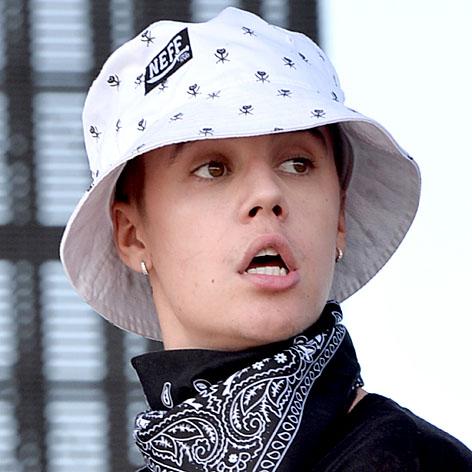 Justin Bieber's long list of legal issues just got shorter. RadarOnline.com has exclusively learned that his team settled a $100,000 lawsuit with a clothing manufacturer and the case has been dismissed.
Bieber's merchandising team, "Bravado International Group Merchandising Services, Inc.," sued Gianni Giannulli of Wall Celebrity LLC in January 2014 for $100,000 after he allegedly refused to sell Bieber goods – and then called the pop star an "idiot" online.
Article continues below advertisement
According to court documents obtained by Radar, "In October 2012 Bravado agreed to license Giannulli the right to sell certain Merchandise and Giannulli agreed to pay in advance against royalties to Bravado of no less than $200,000," but he only paid about half that.
Worse, the documents claim, Giannulli was "impairing and negatively affecting the Property and Bravado's rights in the property and reputation of Justin Beiber by making negative statements on the Internet about Beiber including calling him an 'Idiot'."
MORE ON:
Celebrity Justice