Exclusive
Back Off, We Own Cher! Merchandise Company Suing To Have Fake Products Seized From Sale At Her Concerts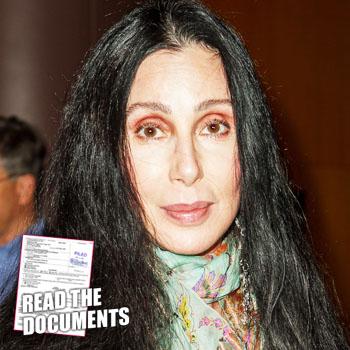 Currently on a nationwide stadium tour, the company handling Cher's merchandise stands to make a boatload of cash — and has taken legal steps to make sure it stays that way!
In court documents exclusively obtained by RadarOnline.com, the merchandising company Bravado International filed a federal lawsuit in Massachusetts asking the court to order all fake Cher products being sold while she tours to be seized by local police.
Article continues below advertisement
"Pursuant to an agreement between the Artist Cher and Plaintiff, Plaintiff possesses the exclusive right to utilize all federally registered trademarks, servicemarks, likenesses, logos, and other indicia of the Artist, on and in connection with Merchandise sold and offered for sale in the vicinity of the Artist's concerts on her present North American concert tour."
Bravado explains the deal with Cher is mutually beneficial since they sell hundreds of thousands of items a year for a substantial profit — pointing out that Cher, 67, sells out massive stadiums and has sold over 140 million records in her career.
Article continues below advertisement
All the defendants in the lawsuit are unnamed, as Bravado claims there are already numerous entities that have begun selling knock-off merchandise, which is causing them harm and loss of money.
"The Unauthorized Merchandise sold and to be sold by Defendants is generally of inferior quality," the court documents read.
"The sale of such merchandise has injured and is likely to injure Plaintiff's reputation for high quality goods."
Bravado is seeking a injunction against the sellers of such merchandise, and also an order allowing the local sheriff to seize the fake products.