Gwyneth Paltrow 'Is A Joke,' Mad Military Mom Cindy McCain Vents, After Hollywood's Pompous Princess Compares Celebrity To Combat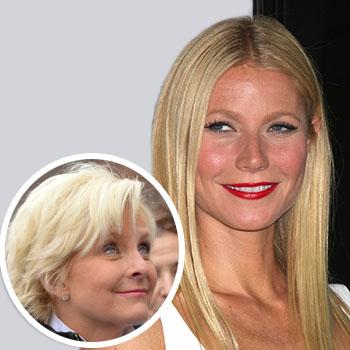 Gwyneth Paltrow's pretentious, out-of-touch remarks continue to irritate, rankle and annoy.
After the Country Strong star compared soldiers fighting in war to celebrities getting bashed online, the military mom, and wife of former P.O.W. Sen. John McCain, took to Twitter to call the entitled Hollywood spawn "a joke."
The brouhaha began this week after the 41-year-old beauty popped up at a technology convention, Re/Code's Code Conference, in Los Angeles, where she complained that the "dehumanizing" scrutiny the rich and famous receive from news outlets and social media sites.
Article continues below advertisement
"It's almost like how, in war, you go through this bloody, dehumanizing thing, and then something is defined out of it," the well-heeled show biz starlet said, drawing fire from McCain, who tweeted in response that "Gwyneth Paltrow is a joke.
"Her life is like taking bullets for a soldier. What a joke! My 2 sons serving in the military should talk to her. Perhaps Gwyneth Paltrow should go out on patrol with some soldiers. Kind of like a Red Carpet in her mind I guess!"
As we previously reported, the Se7en star raised eyebrows earlier this year when she complained how 9-to-5 working moms have it easier than she does when she's filming.
"I think it's different when you have an office job, because it's routine and, you know, you can do all the stuff in the morning and then you come home in the evening. I think to have a regular job and be a mom is not as, of course there are challenges, but it's not like being on set."
Readers, do you think Gwyneth has put her foot in her mouth again?