Infamous Ex-American Idol Contestant Corey Clark -- $40M Lawsuit SHUT DOWN!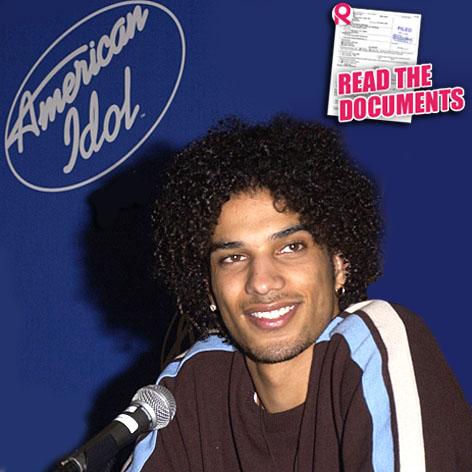 Article continues below advertisement
Clark, 33, initially filed the lawsuit in 2012 for defamation, claiming an MTV reporter repeatedly smeared his reputation by writing about his arrest for an alleged assault on his sister, using terms like "disqualified for lying about a hairy domestic dispute," "booted for concealing his arrest record on battery charges," and "booted for not disclosing his rap sheet."
Clark — who appeared on the talent show in 2003, also made headlines for an alleged affair with judge Paula Abdul — a claim he also vehemently denied in the lawsuit.
But Judge William J. Haynes, Jr. saw it otherwise and dismissed Clark's lawsuit, granting the Defendant's motion to dismiss.
"In addition to his libel claim, Plaintiff Clark alleges claims for false light invasion of privacy; commercial disparagement under the Tennessee Consumer Protection Act; misappropriation of image or likeness — right of publicity; and negligent hiring and retention," the judge's memorandum reads.
Article continues below advertisement
Haynes made it clear that the allegations of Clark's record were "comments upon or characterizations of published facts," and were reported by other reputable news organizations including the Boston Herald, The Tennessean and the Chicago Sun-Times.
A pending legal lawsuit against E! Entertainment and FOX still hangs in the courts from Clark over statements made about why he was booted from the show and the alleged affair with Abdul.