Exclusive
The $cientology Discount: Church Tax Documents Reveal How Church Paid For A-List Members' Hotel & Restaurant Bills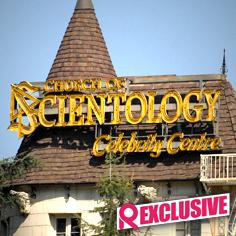 As a tax-exempt organization the Church of Scientology is prohibited from using its earnings for the benefit of any individual. But shocking church documents obtained by RadarOnline.com show that the organization paid big bucks to provide hotel and restaurant services for A-list celebrities like Tom Cruise and John Travolta at its Hollywood Celebrity Centre in Los Angeles – and then claimed them as tax deductions!
Article continues below advertisement
According to 990-T forms filed by the Church and obtained by Radar, between 2009 and 2012, itemized deductions for restaurant and hotel services at the Celebrity Center totaled $52,713.00.
"Celebrities would stay at the Hollywood Celebrity Centre for auditing sessions," an insider tells Radar. "There also were times that auditors would go to an actor's private home or visit on set for the convenience and privacy factor. The only Church member that get this level of service are actors and other high profile donors."
Tax documents from 2011 also reveal that the notorious Celebrity Centre International in L.A. was worth $39,392,879, at the time. And Scientology's Flag Ship Organization in Clearwater, Florida, was recently worth a staggering $209,655,686, according to 2012 tax forms.
Among other deductions listed on the Church's tax forms as deductions were costs for "staff welfare," cleaning and laundry, printing, equipment rental and workers compensation.
Article continues below advertisement
Leaked 2011 990-T forms for the Church of Scientology International and the Church of Spiritual Technology show that the organizations' combined "book value," or the value of their total assets, was $1.2 billion.
Of that, $790,758,896 in assets belong to the Church of Scientology International, and $434,487,317 is earmarked as from the Church of Spiritual Technology, an offshoot organization of the church.
Though the numbers are stunning, these figures represent only a small fraction of the Church's overall worth. As a tax-exempt organization, Scientology is not required to disclose their overall income, only unrelated business income that is not related to everyday church operations.
The Church of Scientology didn't immediately respond to request for comment at the time of publication.