Exclusive
Scientology Couldn't Save Her: Peaches Geldof Was Member Of Controversial Church Before Her Death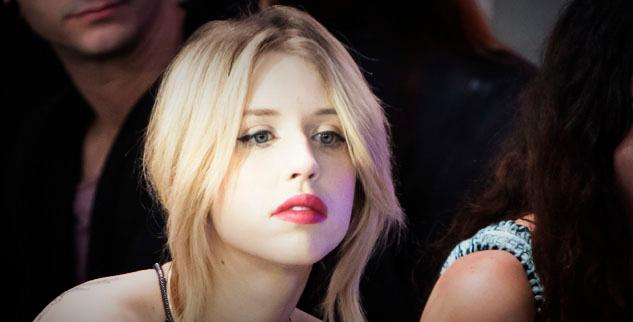 Did Peaches Geldof have to die? In the years before her tragic and shocking death, the 25-year-old mom of two was struggling to stay off drugs and find her "spiritual path" -- and had thought she'd found the answer in Scientology. Only RadarOnline.com has all the details of her secret history with the controversial church, and why it wasn't enough to save her.
Geldof's status as a Scientologist first emerged when she was spotted leaving the Celebrity Center in Los Angeles in the summer of 2009 with Scientology literature in hand.
Article continues below advertisement
But in an interview with Britain's ITV2 later that year, she revealed she'd been a member for roughly two years.
"I am a Scientologist," Geldof said. "I've been a Scientologist for a while now. I might as well be open about it."
"It's something that I agree with," she continued, "and it's something that … it's like difficult to explain. Like I was confused about what path to go through, and I felt like I needed a spiritual path. And I was thinking about it a lot and looking at different things."
She admitted, "I always kind of felt that I was lacking something when I didn't have a faith … In the end, all it's about is making yourself a better person. Like, that's all it's about. It's just working through stages and working with other people to become a calm person and it's really helped me in that way. I have good friends who are Scientologists."
The Church of Scientology often boasts about their success with treating drug addiction through their Narconon program and related courses.
Article continues below advertisement
WATCH Geldof describe her relationship with Scientology:
youtube
Last year, however, she had reportedly dumped the religion to dabble instead in "Thelema," also known as OTO, a black magic religion. Geldof debuted a new "OTO" tattoo, and also tweeted a picture from on of the alleged cult's books, including the caption, "#Thelema #OTO for all my fellow Thelemites on Instagram!"
As RadarOnline.com has reported, Geldof was found dead in her Kent apartment on Monday afternoon after police were called over "concern for the welfare of a woman." The cause of death has not yet been revealed.