Peaches Geldof Dead At Age 25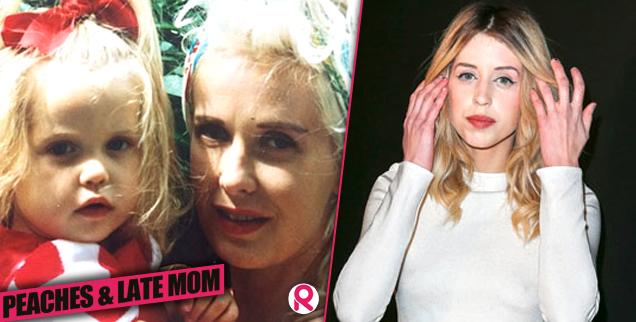 Peaches Geldof, the daughter of rocker legend Bob Geldof, has died at the age of 25.
The British socialite, full name Peaches Honeyblossom Geldof, was found dead in her home just outside London the BBC reported.
The daughter of the Band Aid co-founder and Paula Yates had two sons, Astala, born in April 2012 and Phaedra, born in April 2013.
The Life & Times Of Peaches Geldof — In Photos
"At this stage, the death is being treated as unexplained and sudden," the Kent police said about her death.
Article continues below advertisement
According to the report a welfare check was made on her home.
"She was the wildest, funniest, cleverest, wittiest and the most bonkers of all of us," Bob Geldof said in a statement, soon after learning of his daughter's death.
Peaches posted pictures of her sons on her Instagram on Sunday, one day before she was found dead in her home.
She was married to Thomas Cohen and was working as a model in London.
Her own mother died of an overdose when she was just 11, and she posted a picture with her mom on Instagram on Sunday.
Peaches reportedly said while she experimented with drugs as a teenager, she was "never that wild."