Exclusive
Not A Good Look! Fashion Designer Rachel Roy Sues Apparel Group For 'Eviscerating' Her Brand, Selling Trademark & Firing Staff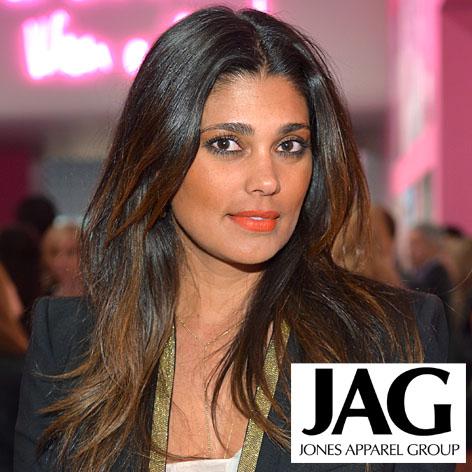 Partnering with a company who destroys your brand? Not a good look. Fashion designer and Kardashian BFF Rachel Roy is suing her former business partners at Jones Apparel Group, RadarOnline.com has learned, because she claims that instead of helping her reach new fashion heights, they have been "stonewalling" her efforts to conduct business by firing her staff and "working to eviscerate" her brand!
Jones Apparel bought a 50% equity in Roy's designer fashion line back in 2008. According to court documents obtained by RadarOnline.com, "Jones promised that Ms. Roy would retain full creative control."
Article continues below advertisement
READ Rachel Roy Fighting For Her Brand In Court
But instead, Roy claims, Jones Apparel has tried to "unilaterally sell off Ms. Roy's life and work" to the highest bidder, Bluestar Alliance, LLC for $14,600,000 -- free and clear of Roy's approval rights.
Roy claims that she still retains full creative control of all designs, approval rights, trademarks and licenses of those trademarks and would never enter into an agreement that would terminate her artistic control of her products.
"Jones never informed Ms. Roy before they entered into the agreements, or during the course of the business relationship, that it believed it had the right to sell off Ms. Roy's brands and trademarks without her consent," the documents note.
But even before that, Jones has allegedly been "working to eviscerate" the "Rachel Roy designer-line brand" by "abruptly shutting down its operations, firing personnel that run the business, and stonewalling all efforts by Ms. Roy to continue to conduct business," causing business to be at a standstill, the documents claim.
Article continues below advertisement
In fact, the complaint claims, the day after she had finished her presentation for Market Week FALL 2014 collection the entire staff was terminated.
Roy is requesting the Judge issue "a declaration that Jones has no authority … to sell Trademarks to any third-party" without her approval, per the complaint. She's also seeking compensatory damages, the amount of which will be determined at trial.
For the latest in the suit, stay tuned to RadarOnline.com!
UPDATE:
Attorneys for Roy have filed additional documents asking that the compensatory damages be awarded in excess of $20 million, RadarOnline.com has learned. The exact sum will be determined at trial. They cited "breach of contract or fiduciary duty, fraud, misrepresentation, buisness tort, and statutory/common law violation" as the cause of their action.