Going Out With A Bang! Lindsay Lohan's Reality Show Finale To Feature Breakdown Over 'Humiliating' Sex List PLUS A Shocking Confession About Her Addiction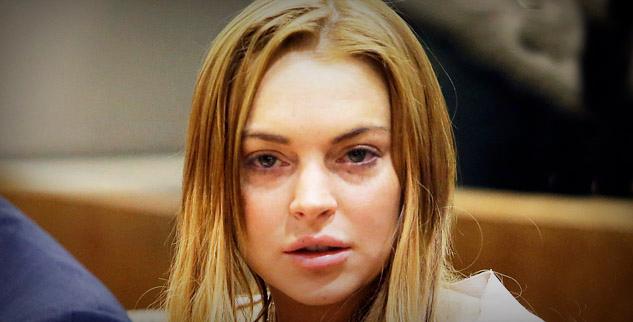 In just six episodes, fans of Lindsay Lohan's reality show, Lindsay, have seen her go wild with party pals, admit to a relapse, ditch a magazine shoot and explode at her assistant. But according to a new preview released by OWN, the two-hour finale of the tumultuous docu-series will bring even more drama, as Lohan confronts the alleged list of her lovers that leaked last month.
"It's not only humiliating, but mean," Lohan, 27, sobs in a preview for the finale, discussing the recent tabloid report that featured such A-listers as Ashton Kutcher, Orlando Bloom and Benicio Del Toro on a supposed list of her former hook-ups.
Article continues below advertisement
But Lohan's tears over that report pale in comparison to another breakdown -- over her addiction.
"It's a f-ed up disease and it's really scary," a weepy Lohan admits in the clip.
The star even confesses the real reason she called off filming during the OWN series' production.
"For those two weeks I took off, no one knows this..." she begins, sobbing.
To hear the end of that sentence, catch the shocking finale on April 20 at 9 PM on OWN!