When Battling Booze Is OK: Lindsay Lohan's Dad Michael Lohan Declares He's 'Proud Of Her For Being Honest' After Relapse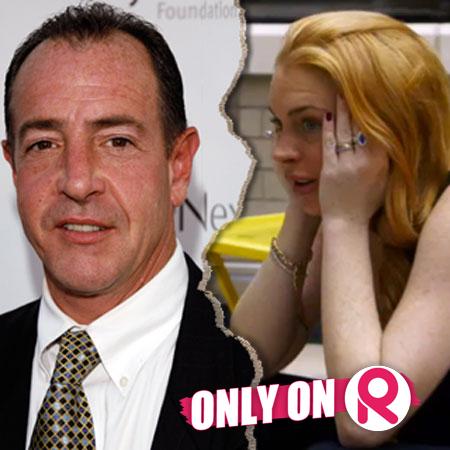 Lindsay Lohan's relapse confession is being lauded, remarkably, as "honest," at least according to her dad.
The perpetually rehabbed Lohan, 27, revealed that she broke her sobriety by boozing it up during Sunday night's controversial episode of her OWN docu-series.
"Yeah, f*ck it, I screwed up," the Mean Girls star said, placing the blame on her booze snafu on a new relationship. "The person I was seeing does drink and I had a glass of wine. That was it but I just had so much guilt and it's okay to admit it."
Article continues below advertisement
"Part of sobriety is honesty," Michael Lohan, Lindsay's 53-year-old father told RadarOnline.com in an exclusive interview.
"If you can't be honest you can't move forward."
As RadarOnline.com has reported, Lindsay's much-hyped warts-and-all reality show has seen her telling lies about her headline making life, but this time, her father insisted, she is being truthful!
Michael said, "I'm really proud of Lindsay for being honest. Part of addiction is you stumble and as long as you pick yourself up you can move on."
In another move that shocked viewers, the troubled starlet also severed ties with her life coach, A.J. Johnson, which Michael described as a loss.
"A sober coach is not only important, it is necessary," he said. "Especially when Lindsay has so many negative influences in her life."
One thing is for certain: Lohan's sobriety journey is likely to continue to take center stage on the show, where she caused havoc with personal assistant Matt Harrell again.