All For Show! Kris Jenner's Sister Insists Bruce 'Walked Out On Her' & 'He's Not Coming Back,' Despite Recent Appearances Together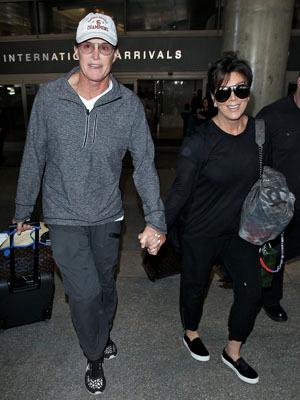 Article continues below advertisement
"Bruce left Kris," Houghton told RadarOnline.com in an exclusive interview. "He walked out on her, and I think he's not coming back."
And, according to Houghton, it was not Kris' decision.
"I think she's got issues right now because Bruce left her," Houghton claimed. "He couldn't take the yelling anymore and stuff."
As RadarOnline.com previously reported, Kris and her younger sis haven't had the closest of sibling relationships, but that hasn't stopped Houghton from expressing why she thinks Kris's marriage crumbled after 22 years – and why she thinks it's for the best.
Now that they've separated, Kris and Bruce are "not on each other's backs all the time and yelling at each other telling each other what to do," Houghton explained.
They Really Did Say It! 50 Outrageous Kardashian Quotes
All told, it's a very different picture than what Kris has tried to portray in the media. On Monday – her 23rd wedding anniversary with Bruce – she posted a note that called him "one of the most amazing men I know" on Instagram, adding "I love you."
Article continues below advertisement
Article continues below advertisement
"I think she's from another planet," Houghton, who calls the hustle and bustle of Tinseltown Kris' own "weird world."
Among the most recent oddities are rampant rumors that 64-year-old Bruce plans to undergo a sex change, and Houghton couldn't resist weighing in on those as well.
"I love him to death, but is he okay?" she asked. "If I was Kris, I would be so embarrassed. If your husband left you and if you believe the reports that he wants to be a woman, I would be so embarrassed!"
For more of Houghton's revelations on Kris and her marriage, stay tuned to RadarOnline.com!