Exclusive
Broke & Faking It For The Cameras! 'RHOA' Star Kenya Moore Under Fire For Money Woes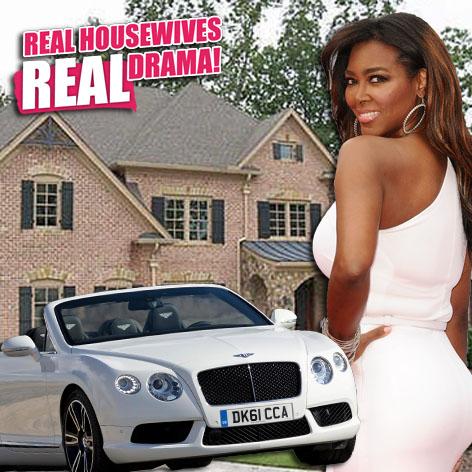 Article continues below advertisement
"Kenya is basically broke and she doesn't have any money," a source close to the Bravo star told RadarOnline.com.
"Most of the things that she shows off, like purses or cars, don't belong to her."
Keeping up with the likes of NeNe Leakes is always part of RHOA, with the women trying to one up each other with their high-priced accessories, but the source said Moore isn't as well off as she wanted the viewers to believe.
"Kenya had a local car dealership in Atlanta give her a really expensive car on loan and then they got the publicity that she was driving a car from their lot. It was just during filming and it was a good deal for both of them. She was able to pretend she had a high end car and they got the free press."
Faked Scenes, Lies & Payoffs – The Ultimate Guide To Reality TV Shows
The source also said the former Miss USA, who is competing on Donald Trump's Celebrity Apprentice, was always getting involved in business deals that fell through.
"Kenya previously turned down money-making TV appearances and she had a movie she was going to do overseas but it never happened. So when Celebrity Apprentice came up she had to say 'yes.' She desperately needs the money and the longer you stay on the show the more you get paid."
Dismissing Moore's claims that she's being supported by a boyfriend, the source told RadarOnline.com that was highly unlikely.
"She needs money to keep up her fake celebrity lifestyle."