Holly Bobo Murder Breakthrough: 'My Hand Before God, I Am Innocent' 2nd Man Charged With Murder Tell Judge, Charges For 3rd Man Expected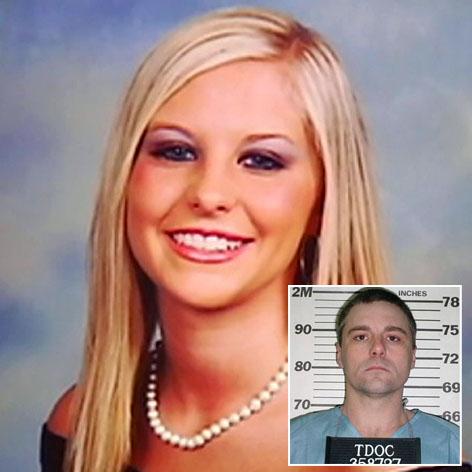 Article continues below advertisement
Bobo's parents were present in court as the charges were read against Autry, who is currently incarcerated and appeared in a white prison uniform and shackles.
Zachary Adams, 29, has also been charged with Bobo's murder and WSMV.com in Nashville reported that the grand jury had sworn testimony from witnesses that said they saw Bobo alive in the presence of the two men after her kidnapping in April 2011.
Autry, who has 26 felonies on his record and is serving a 15-years to life sentence left the courthouse and shouted to reporters "I'm innocent, falsely accused."
He did not have a lawyer with him in the court and the judge gave him 30 days to hire one.
PHOTOS 52 Crimes That Shocked The World
According to The Jackson Sun, Shayne Kyle Austin, 29, "was granted immunity in exchange for his cooperation, but officials voided the agreement because he was allegedly not entirely forthcoming with information." He is expected to be charged shortly.
Bobo was last seen by her brother being led away from the family home by a man in camouflage and her blood was found in the garage.
Adams has also pleaded not guilty in the death of Bobo. The prosecution told the judge they need at least 60 more days to prepare the case.