Exclusive
Italian Watch Company To Halle Berry — We Used Your Likeness In Ads, And There's Nothing You Can Do About It!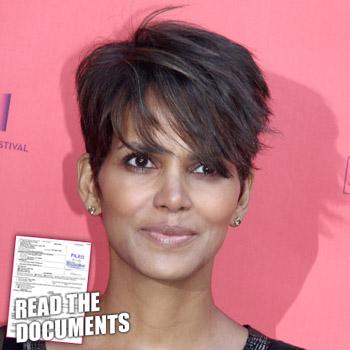 Halle Berry claims an Italian watch company used to her name and image in their ads without her permission, but in exclusive court documents obtained by RadarOnline.com, Toywatch and Triboo Digitale companies are firing back at the actress claiming she has no case.
In a legal response filed on Dec. 6, 2013, the watch companies deny each and every allegation made by Berry, 47, claiming the privacy laws "do not apply to the acts of these Defendants that occurred outside of the United States."
Article continues below advertisement
"Halle Berry is an internationally recognized motion picture star and celebrity, and her name, image, identity and persona have tremendous commercial value," the lawsuit stated.
You Can Sue For That? The 53 Wackiest Lawsuits
"Defendants used Ms. Berry's name and image, without her permission, in advertising and marketing for watch products."
But Toywatch and Triboo Digitale are standing strong that the images they used were used "in connection with any news or public affairs, or any other type of publication," making it okay for them to use them too.
The watch companies are asking that the lawsuit be dismissed and judgement be entered in their favor.