Exclusive
EXCLUSIVE DOCUMENTS: Jay-Z's Company Sued For Trademark Infringement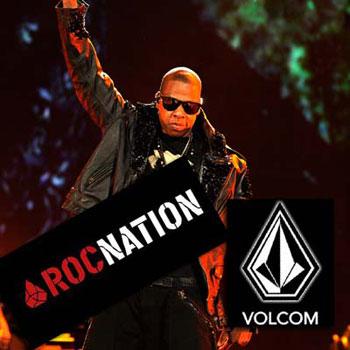 Rapper Jay-Z's company Roc Nation is being sued for trademark infringement by the modern lifestyle brand Volcom.
In court documents obtained by RadarOnline.com, Volcom filed the lawsuit with the Central District of California on Tuesday and is demanding a jury trial.
COURT DOCUMENTS: Jay-Z Vs. Volcom Lawsuit
According to Volcom, they began using the trademark "stone" on their products in 1991 and "the distinctive stone mark, which resembles an inverted diamond, was different from, intended to be different from, and remains different from, any mark used in the industry."
Article continues below advertisement
"Despite its awareness of Volcom's stone mark, in approximately 2009, Roc Nation began using a very similar inverted diamond logo," the documents state.
COURT DOCUMENTS: Volcom Lawsuit
"Roc Nation was previously notified that its use of the inverted diamond logo infringed Volcom's stone mark.
"However, Roc Nation refused to cease its infringing use of the inverted diamond. Its infringement of Volcom's stone mark is thus willful."
Included in the complaint is over 50 pages of evidence that include photographs of both parties various products in which Volcom attempts to point out the similarity in logos.
The money demanded in the complaint is to be determined at trial and Roc Nation has 21 days to respond to the summons or else judgment by default will be awarded against them.
"Without Volcom's consent, defendant has knowingly used in commerce a reproduction, counterfeit, copy or colorable imitation of Volcom's registered mark in connection with the sale, offering for sale, distribution, or advertising of goods and services on or in connection with which such use is likely to cause confusion, or to cause mistake, or to deceive," the claim states.
Jay-Z, real name Shawn Corey Carter, partnered with Live Nation in 2008 to form Roc Nation, an entertainment company that also does touring and merchandise as well consulting on various projects.
RELATED STORIES: