'Duck Dynasty' Star Reveals Tragic Past: 'I Was Molested At Age 7' PLUS Her Secret Love Affair REVEALED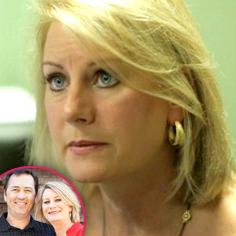 Today, life for the Robertsons of Duck Dynasty is happy, happy, happy, but it wasn't always so. In the Robertson women's new book, The Women of Duck Dynasty, Alan Robertson's wife Lisa reveals a painful secret for the first time: She was molested at the age of seven, she claims, and that horrific experience led her to make bad decisions later in life, she says, including cheating on her pastor husband!
Article continues below advertisement
"As a little girl, I had an extended family member who had major drug and alcohol problems," she writes. "…I was easy prey for him. My earliest memory of being molested was at the age of seven when he started to do things to me, things that made me feel bad and dirty."
"I don't remember how he threatened me (every abuser threatens) if I ever told anyone about it," she continues, "but whatever he said worked. … I never told my mom or my dad about the abuse."
Tragically, the abuse continues until Lisa was 14, she claims, when she finally "had had enough … and told him that if he ever touched me again I would tell my dad and my dad would kill him."
The experience "was mentally damaging," Lisa writes. "Being abused did something to the way I thought about myself and about men in general. It set into motion some unhealthy thought processes … I unconsciously began to believe my purpose in life was to please men."
Article continues below advertisement
When she started dating Alan, Lisa admits, she did anything, physically, he requested: "and I mean anything," she writes.
But later, when they were married and had children, her sex and relationship issues reared their head again when she had an affair in the 1990s.
"It lasted fourteen months," she admits. "Alan was devastated and eventually, so was I."
"When he first began to suspect something, I denied it," she reveals. "When Alan discovered hard evidence of my behavior, I finally broke down and told him everything."