Exclusive
Say What? Brandi Glanville Shocks With 'I Wanted To Be Molested As A Child' Comment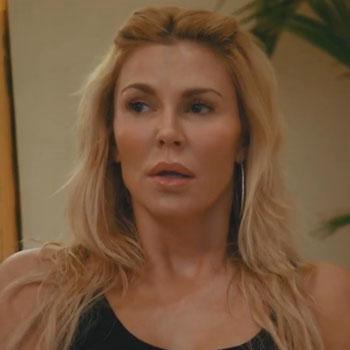 Article continues below advertisement
Brandi -- who has two young sons, Mason, 10, and Jake, 6 -- told the deep-voiced comic, "I was actually stalking you online, Jim, and we have something in common! I, too, wanted to be molested as a child and was passed up."
"My sister got felt up by a principal, and nothing for me: He didn't even look at me sideways."
Jamieson asked the reality star, "Did you feel hurt by that?"
"Yeah," she said. "Now looking back, I'm super-bummed. I was thinking, 'All this and nothing?' Super-hot and they passed me up!"
Watch the video on RadarOnline.com
Her controversial comments come on the heels of our exclusive that her Bravo castmates are growing weary of her ongoing antics.
Readers, your thoughts: Did Brandi go too far for a laugh?