Exclusive
Drug Diamond: Lilly Ghalichi's Fiancé Made His Millions With Marijuana -- PLUS His Secret History Of Fraud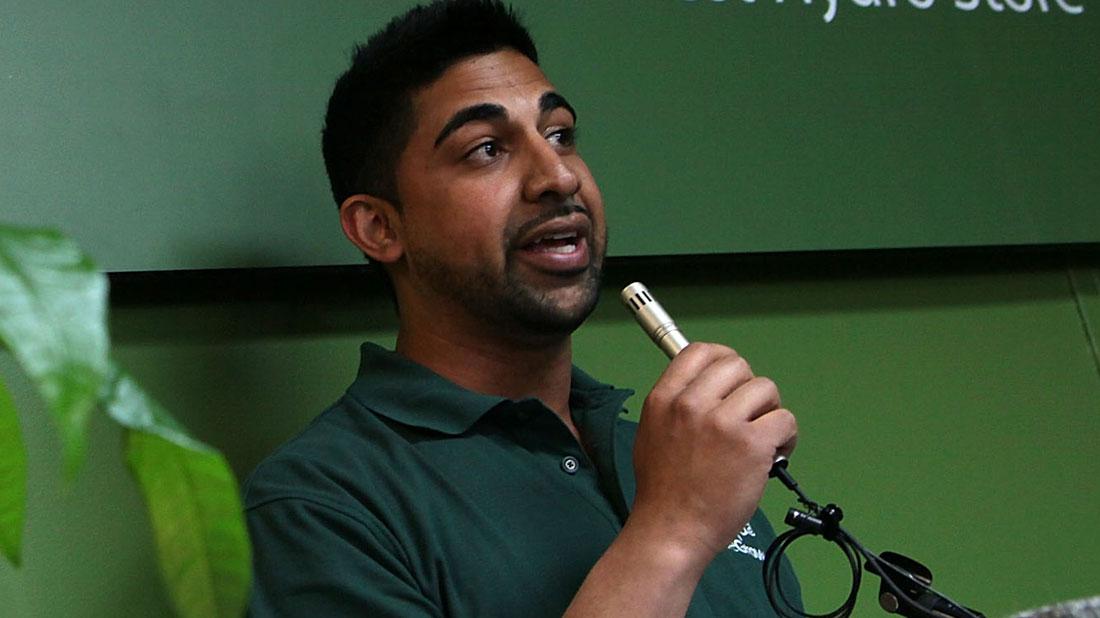 Diamonds are a girl's best friend, but for Shahs of Sunset star Lilly Ghalichi's new fiancé Dhar Mann, drugs were the key to success! RadarOnline.com has exclusively learned that he made his millions by peddling marijuana paraphernalia, despite facing legal issues -- including a recent conviction for fraud -- along the way.
Mann, 29, proposed to Ghalichi, 30, on March 31 during a romantic vacation, after which she posted a proud instagram pic boasting about her huge rock, reported to cost more than $2.5 million. "I don't know what's more romantic," she tweeted, "the fact that he got me my dream ring, or that he whisked me away …"
Article continues below advertisement
Mann can certainly afford it. The self-made millionaire owes at least some of his business success to WeGrow Hydro, a company he founded to sell marijuana growing products.
The company was initially called IGrow Hydro, but according to court documents obtained by RadarOnline.com, Mann was slapped with a trademark infringement lawsuit from a company of the same name in 2010.
"At both their retail store in Oakland California, and on their website, Mann and his co-defendants openly promote he growing and use of marijuana," the complaint in the suit explained. "…Defendants are actively and openly promoting the cultivation and use of marijuana." And according to the complaint, they were doing it under the name of a company that had existed for several years prior, despite receiving a cease and desist letter.
MORE ON:
Celebrity Justice
Article continues below advertisement
The case was eventually dismissed, and Mann changed the company's name. But his legal issues didn't end there.
In 2011, WeGrow faced several small claims suits from businesses who claimed Mann and his company had not paid their bills.
"WeGrow does pay its bills," Mann insisted at the time. "These are contractual disputes that happen with any business."
Amid the drama, one local publication named Mann "Bullsh*tter of the Week."
The situation got more serious this year, when Mann pleaded no contest to defrauding the city of Oakland's redevelopment program, as East Bay Express first reported.
According to the report, he must repay the city $44,399 by April 1, and he will be on probation for five months. Meanwhile, he faces an additional case in civil court for $230,000 in penalties and $135,000 in damages, according to the report.
Ghalichi isn't the only Shahs star with a shady man. As RadarOnline.com has reported, Golnesa "GG" Gharachedaghi's boyfriend Dennis DeSantis is a convicted felon with multiple arrests for petit theft larceny, second-degree possession of marijuana, felony larceny, excessive speeding, and more.
Do you think Mann sounds like a good match for self-described "Persian Barbie" Ghalichi or should she go for someone with less baggage? Let us know in the comments!