Even MORE Housewives Fraud Claims! Cynthia Bailey Denies Allegations She Ripped Off Clients Of Her Modeling Agency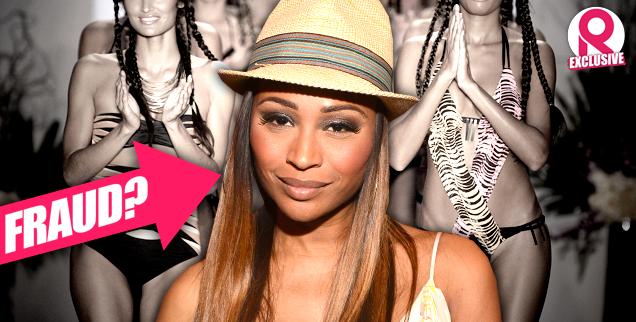 Article continues below advertisement
The website claimed it would choose a winner each month and feature them on the site. But months later, she claims, there had not been a winner chosen since October 2013 -- even though the site continued to collect cash. According to a CBS Atlanta investigation, the agency collected 79 entries and $1,580 without naming a winner.
"It's just not right to be advertising that you're going to do one thing and take people's money from around the country and you're not following through on what your'e saying," Lewis told CBS Atlanta. "It's like false advertisement."
Making matters worse, the website claimed that a portion of the proceeds would go to Atlanta Diaper Relief, a nonprofit that actually closed six months ago, the news channel found.
But Bailey insists that it was all a misunderstanding. After being approached by CBS, she updated the website to show a different charity as the recipient, and listed the contest winners retroactively.
"I apologize for any negligence on my part as far as my staff not keeping the website properly updated," she said in a statement. "I hope after receiving all the correct and updated information from me personally, you can appreciate the sincerity of my intentions. I appreciate you for bringing this important matter to my attention."
As RadarOnline.com has reported, Bailey's husband Thomas recently came under fire for owing his landlord more than $100,000 in back rent, a claim he said was simply a misunderstanding, and that his landlord was actually the one in default.