Exclusive
Bravo's Shahs of Sunset Stars' Legal Woes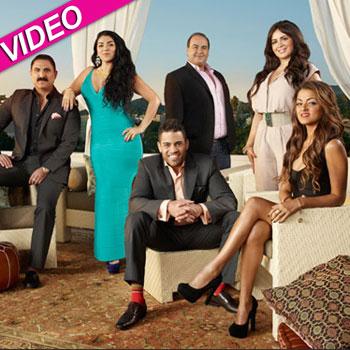 By Jen Heger - Radar Legal Editor
Bravo's new series, The Shahs of Sunset, will chronicle the lives of six young Persian-Americans living in Beverly Hills, and RadarOnline.com has uncovered their legal woes.
According to a press release from Bravo, the new show will, "follow a group of friends who are trying to juggle their active social lives and up-and-coming careers while balancing the demands of their families and traditions. These passionate socialites are fervent on the dating and party scene, but seeking approval from their families they face pressures to settle down and marry within the community.
Article continues below advertisement
Taylor Armstrong's Shocking Black Eye Photos
"From outings on Rodeo Drive to traditional Persian feasts at home, this series celebrates the unique lifestyle of a group of friends who have worked hard for what they have and are not afraid to flaunt it."
Sammy Younai, a self proclaimed "ladies man," was sued in 2007 for not paying $29,357.56 for "goods, wares, and merchandise," by Rocky Brand Shoes. The court docs state, "No part of which sum has been paid although demand therefore has been made and the sum of $29,357.56 is now due." The lawsuit was dismissed with prejudice in 2008.
Mike Shouhed, known as the "Persian Real Estate Mafia" in Los Angles, sued BMW in 2009 after he claims his $50k luxury car was a lemon. The court docs reveal that Shouhed leased a 335 BMW and that "during the warranty period, the vehicle contained or developed defects including, inter alia, defects in its fuel pump. Defendant and its representatives in this state have been unable to service or repair the vehicle to conform to the applicable express warranties after a reasonable number of attempts." The lawsuit was dismissed. The Las Vegas real estate crash forced Shouhed to leave Sin City, and move back home to rebuild his career.
Article continues below advertisement