Bad Tipping, Unpaid Bills, Five Finger Discounts & Other Financial Scandals! 40 Celebrity Cheapskates Revealed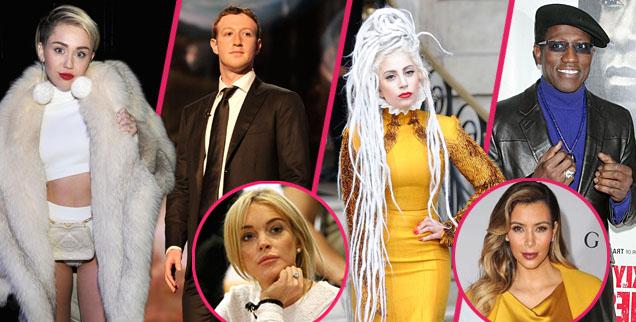 We've got a look at some of the biggest misers in Tinseltown, right here on RadarOnline.com.
Article continues below advertisement
Winona Ryder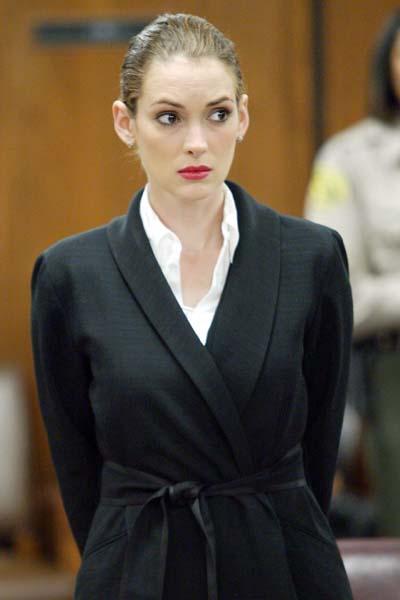 Winona Ryder: The Heathers star shocked the world when she was arrested shoplifting at Saks Fifth Avenue in Beverly Hills in 2001. Ryder was busted when she tried to leave the store with more than $5,000 worth of clothes. The actress was convicted of grand theft felony and vandalism, given three years probation, and assigned to 480 hours of community service and the court ordered Ryder to pay restitution to Saks and to undergo psychological and drug counseling. Later, the court reduced her felonies to misdemeanors after she demonstrated she was a good citizen. As RadarOnline.com has reported, Ryder told the June 2013 issue of Interview the embarrassing incident forced her to take a much needed break from acting. "In a weird way, it was almost like the best thing that could have happened," she said.
Teresa and Joe Giudice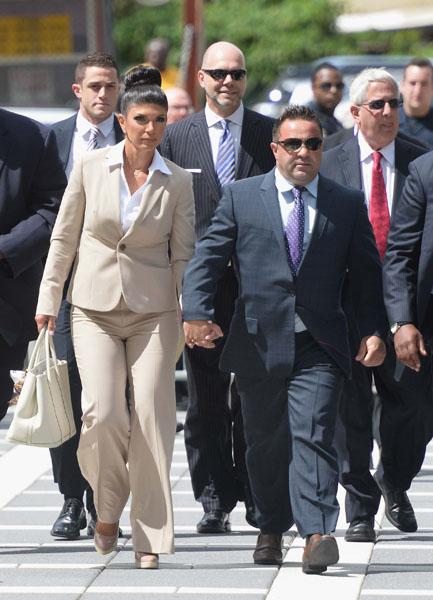 Teresa and Joe Giudice: As RadarOnline.com reported, in July 2013, Teresa and Joe Giudice, the married couple known for their explosive antics on The Real Housewives of New Jersey, were charged with 39 counts of financial fraud. And, if convicted, they could each serve more than 50 years in prison! The indictment alleged the Giudices lied to the bankruptcy court, to the IRS and to a number of banks. In 2010, the pair had filed for bankruptcy, with spendthrift Teresa admitting to In Touch magazine the trouble resulted from throwing fancy parties for their daughters, leasing an expensive Maserati, going on shopping trips with friends and maintaining their lavish gold and marble home.
Article continues below advertisement
Angela Bassett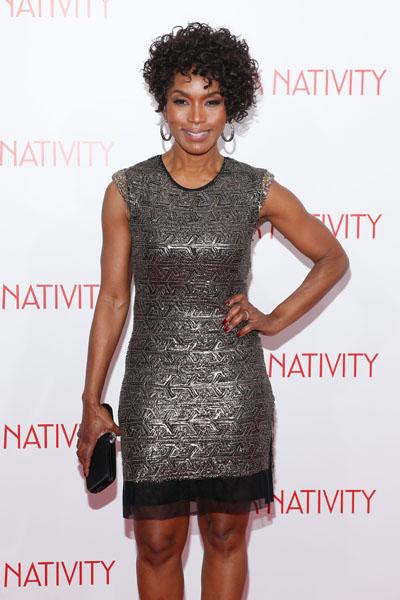 Angela Bassett: Celebrities are known for getting pricey swag at events, but when it's for a charity, the practice raises eyebrows! Financial records of Hollywood fundraiser Aaron Tonken showed that close to $7 million he raised through charity events went to celebrities who showed up at the events. And Angela Bassett received $60,000 in jewelry after two events, which her rep later said was "perfectly normal pay for a celebrity appearance."
Article continues below advertisement
Lindsay Lohan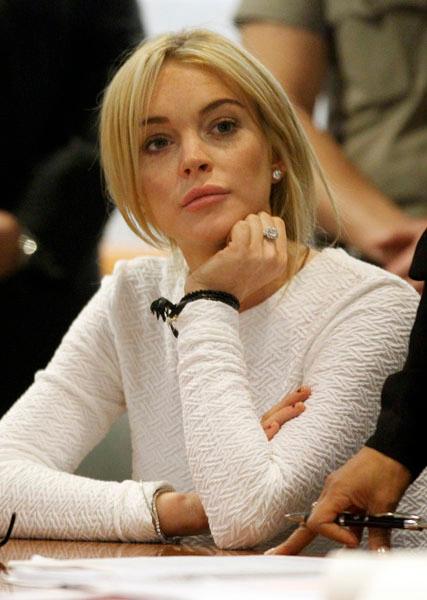 Lindsay Lohan: In May 2011, Lohan pleaded no contest to misdemeanor theft for stealing a $2,500 necklace from a Los Angeles store. The actress claimed that the necklace was on loan to her, but the store's owner said Lohan simply walked out of the store with the jewels. She was sentenced to 120 days in jail. In 2012, news leaked online that the troubled star allegedly owed the Chateau Marmont hotel more than $46,000 for a 47-night stay. Sources said Lohan believed the producers of her Lifetime movie Liz & Dick were picking up the tab. Later, TMZ reported Lohan paid up and was allowed to come back to the Chateau.
Article continues below advertisement
Kenya Moore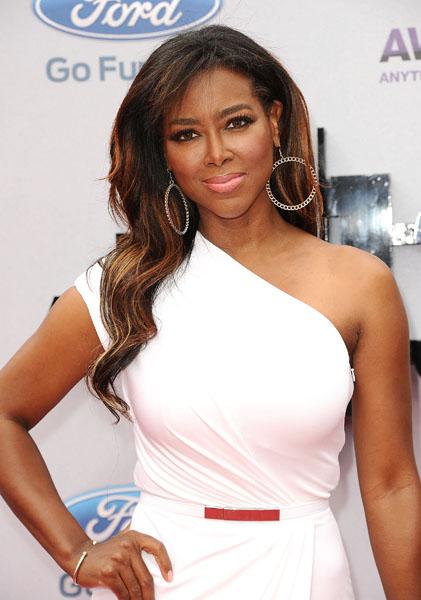 Kenya Moore: The Real Housewives of Atlanta star got involved in a bitter eviction battle in Atlanta in 2013, getting the heave-ho from a $3999-a-month mansion where she lived after allegedly failing to make her rent. As RadarOnline.com reported, Moore, known for saying, "I'm Gone with the Wind fabulous!," moved out after a Georgia judge ruled in favor of her landlord.
Article continues below advertisement
Pamela Anderson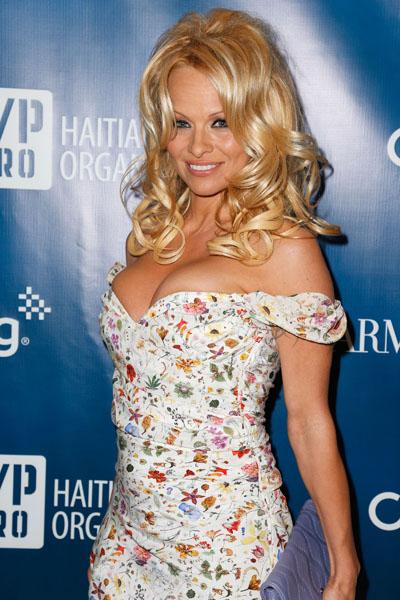 Pamela Anderson: In 2012, it was reported that the former Baywatch star was drowning in debt, allegedly owing $1.1 million to various construction companies for remodeling work on her Malibu home as well as back state taxes. And in February 2013, the New York Daily News reported that Pam had to put the beloved eco-friendly Malibu house up for sale for $7.75 million to keep herself afloat.
Article continues below advertisement
Tiger Woods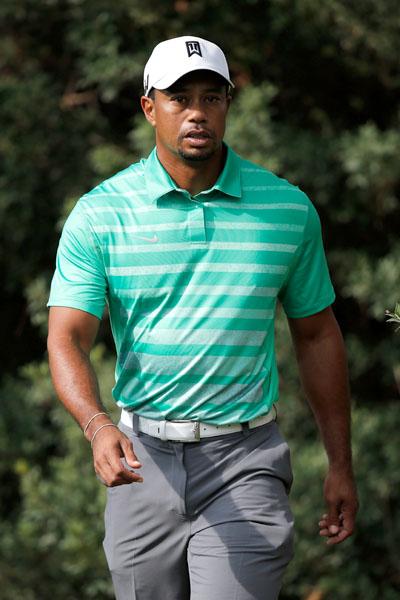 Tiger Woods: Lindsey Vonn, watch your wallet! The playboy pro golfer, who is now dating the Olympic skier, has been labeled a bad tipper and also a cheapskate when it comes to women. According to his alleged former mistresses, he never paid for anything and made them open their purses for restaurant tips!
Article continues below advertisement
Gordon Ramsay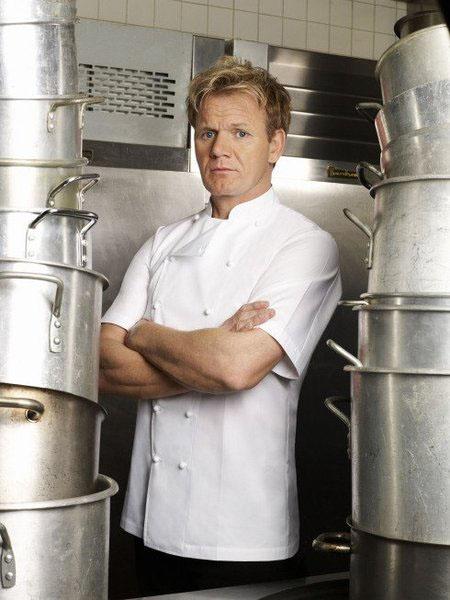 Gordon Ramsay: Hell's Kitchen? The controversial chef's restaurant suppliers seemingly can vouch for that after they claimed Ramsay didn't pay his bills. In 2010, it was reported that two wine suppliers filed suits against the chef for thousands of dollars of wine delivered to Ramsay's restaurant at the London Hotel in New York. A meat supplier charged that Ramsay owed his company $190,000. In 2013, employees at one of Ramsay's Los Angeles restaurants filed a class action suit for unpaid wages. The hotheaded TV star was also slapped with lawsuits for allegedly owing $89,000 for a cleaners' bill at a West Hollywood restaurant and $75,000 to an accounting firm.
Article continues below advertisement
Kate Gosselin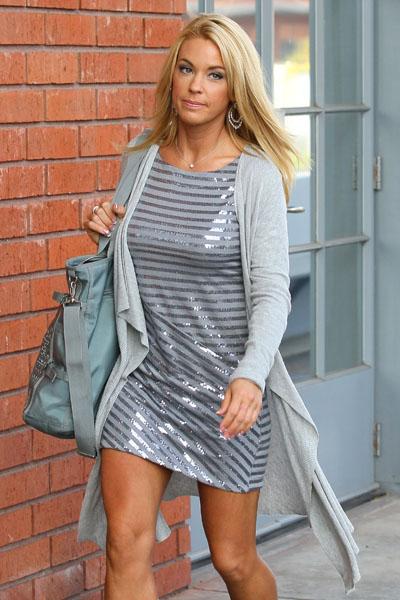 Kate Gosselin: In 2011, the reality TV star's marriage counseling company sued her for an unpaid bill of $10,476 after Gosselin allegedly sought help for her troubled relationship with husband Jon in 2009. Gosselin testified that she never had a contract with the company, but a judge ordered her to pay the bill!
Article continues below advertisement
Steven Seagal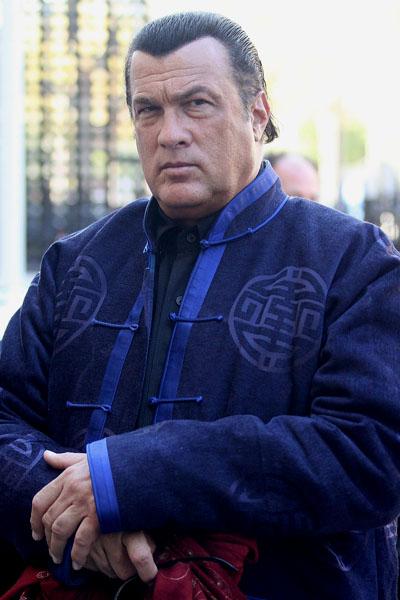 Steven Seagal: The Under Siege star reportedly owed the State of California a bundle. As TMZ reported in 2012, according to documents filed with the Los Angeles County Recorder's Office, Seagal owed $335,606.35 for the year 2010, and the state had filed a giant tax lien against the actor.
Article continues below advertisement
Lady Gaga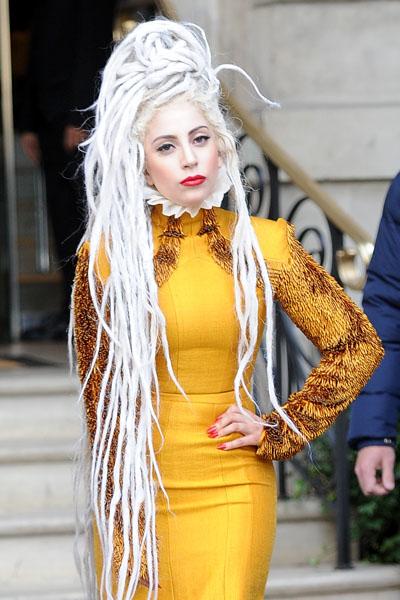 Lady Gaga: Was the pop star guilty of not paying her former personal assistant for working overtime? In 2011, Jennifer O'Neill sued Gaga, claiming she was owed $380,000 for carrying out 7,168 hours of extra work during the 2010 Monster Ball trek. In 2013, the case was settled with no details revealed.
Article continues below advertisement
Gisele Bundchen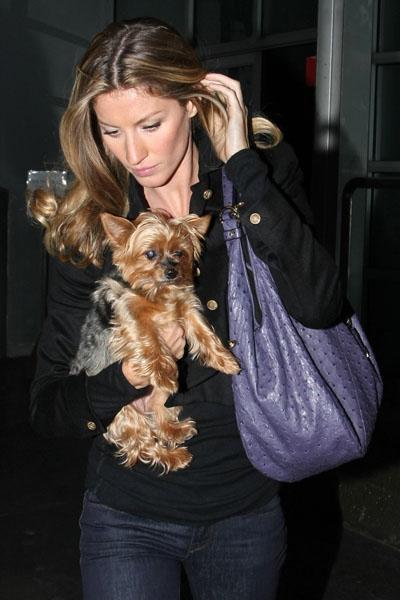 Gisele Bundchen: In 2005, 20/20 reported that when the Victoria's Secret model was dating Leonardo DiCaprio, she lost her Yorkshire terrier outside his Hollywood Hills estate. A couple found the pooch, which had no tags, and later saw signs posted throughout the neighborhood offering a $5,000 reward for the dog's return -- no questions asked. But after Janelle Olson and her boyfriend returned the dog to DiCaprio's home, they were accused of stealing the terrier. After cops determined they were good Samaritans instead, they were denied the reward. Bundchen wouldn't comment to 20/20.
Article continues below advertisement
Michael Jackson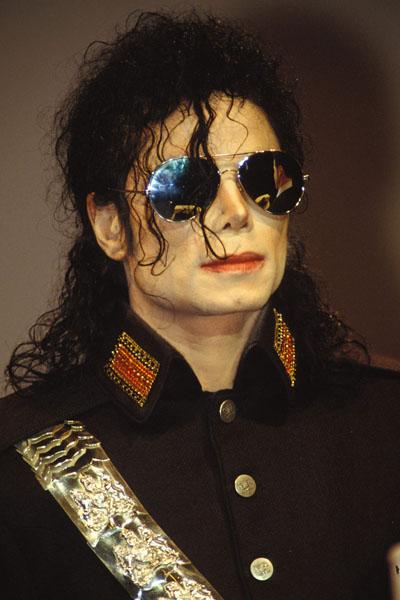 Michael Jackson: Before his tragic death in 2009, the King of Pop made millions—but incredibly, he was also well known for spending more than he made and stiffing people! According to a 2005 20/20 report, the owner of a Los Angeles antiques shop said Jackson never paid for $170,000 worth of antiques he bought there. And Jackson's travel agent said she shelled out $18,000 of her own money to rent him a plane and he wouldn't pay her back!
Article continues below advertisement
Mel Gibson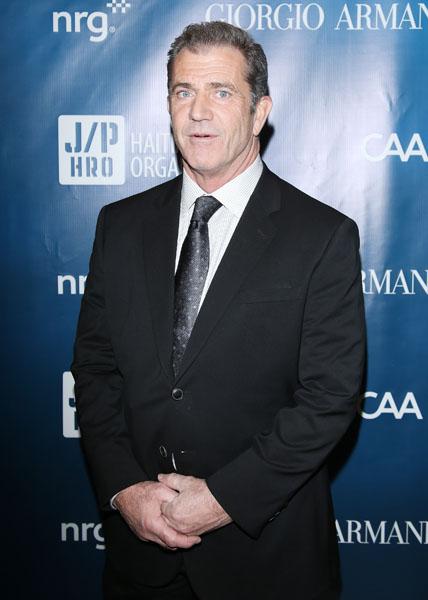 Mel Gibson: In 2010, Mel Gibson and his estranged wife Robyn faced a lawsuit when Rampage Construction claimed they owed about $24,900 for work done on their Malibu properties. In a second suit, filed against the A.P. Reilly Foundation, a nonprofit started by Gibson in honor of his late mother, Rampage claimed that it was owed $193,163 for building a chapel for the actor.
Article continues below advertisement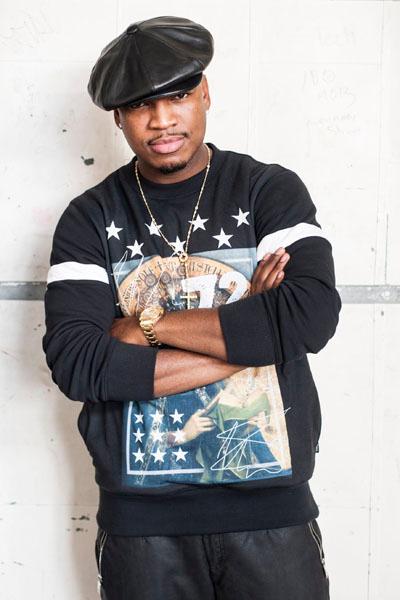 Ne-Yo: The New York Daily News reported that the singer and his entourage left the New York restaurant Negril without paying the $800 bill. According to the newspaper, the eatery's manager even followed Ne-Yo to a nearby club to recoup the cash but the bill was still not paid. But when asked about the incident Ne-Yo told TMZ, "Anybody that knows me knows that I don't have to dine and ditch ... $800, seriously?"
Article continues below advertisement
Dina Lohan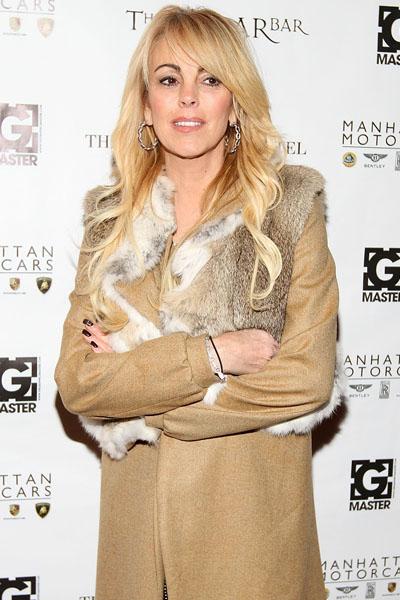 Dina Lohan: Like daughter, like mother? Lindsay's not the only Lohan who's been accused of skipping out without paying. In 2013, the lawyer for a Hamptons restaurant Andrra Wateside claimed Dina attended a charity event there in 2012 and ran up a $2,500 tab on food and drinks. She also pledged $1,500 to The Clamshell Foundation charity, but allegedly no one received a dime! Legal eagle Edmond Chakmakian, who was trying to collect from Dina, told E! News, "She feels entitled because of who her daughter is, like she's the belle of the ball." Dina's rep didn't return calls for comment.
Article continues below advertisement
Rihanna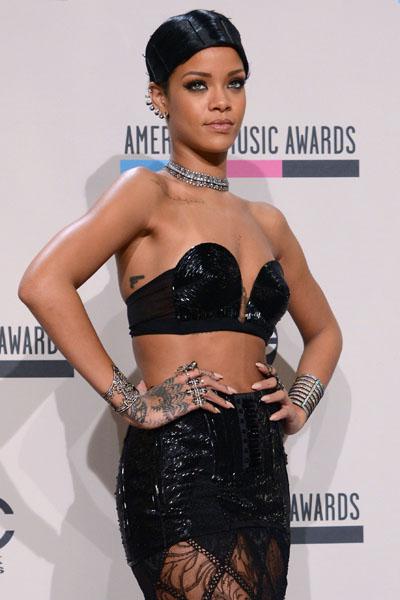 Rihanna: Did the pop star stiff a Barbados funeral home for her grandmother's funeral? The funeral home sued Rihanna in 2013, alleging that she failed to cover Clara "Dolly" Brathwaite's extravagant $150,000 farewell ceremony (which included party tents and elaborate floral arrangements). But the singer's rep told TMZ the allegations were "completely false" and that Rih Rih paid the bill in full.
Article continues below advertisement
Courtney Love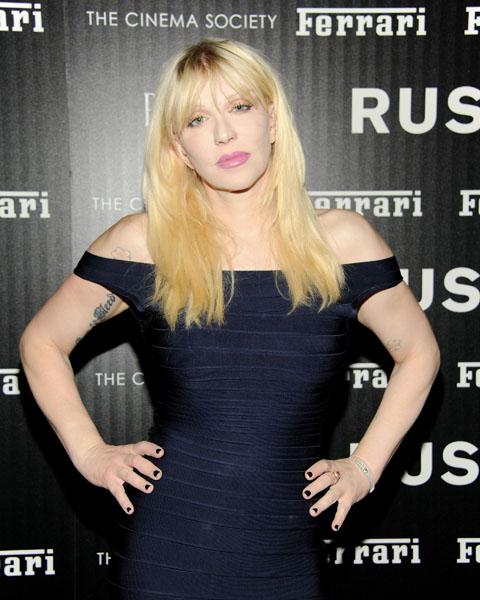 Courtney Love: Kurt Cobain's widow is often in hot legal water but in 2012, the legal eagle that reportedly defended Love also sued her! Keith Fink claimed that Love owed his firm more than $400,000 in legal fees after it represented her on a Twitter defamation lawsuit, among other things. According to The Hollywood Reporter, Fink contended Love refused to meet in person and sent the law firm hundreds of text messages "that were difficult and time-consuming to interpret."
Article continues below advertisement
Farrah Fawcett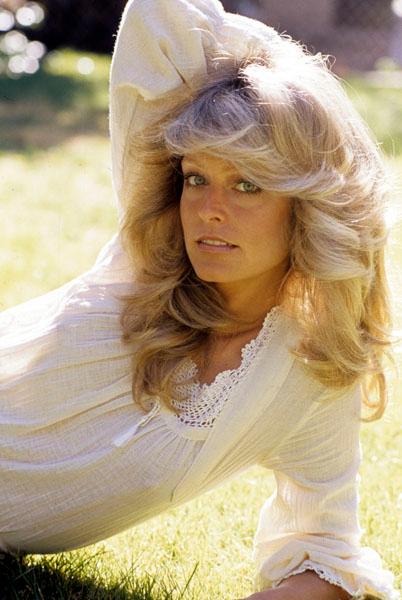 Farrah Fawcett: In a major shocker for the beautiful Charlie's Angels' star's fans, it was revealed Fawcett had once been a shoplifter! Fawcett, who died in 2009, was an up-and-coming actress in 1970 when she was arrested twice for shoplifting clothes; she paid fines of $125 and $265 for each incident. Fawcett claimed she had shoplifted because employees refused to exchange merchandise she had already purchased.
Article continues below advertisement
Jennifer Capriati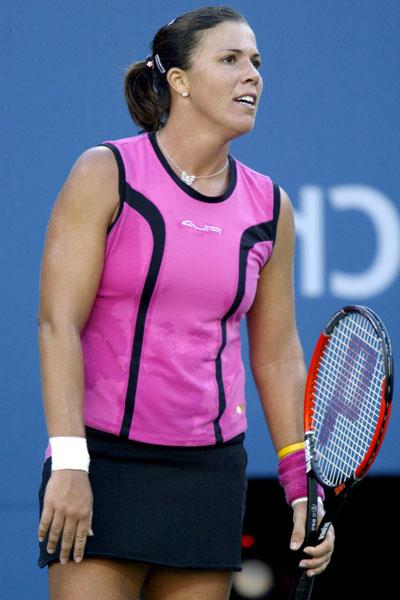 Jennifer Capriati: In 1993, the tennis prodigy was busted for shoplifting a $15 ring at a Florida mall. But Capriati claimed the theft was really accidental -- after she had tried on the ring and forgot to take it off. Still, her troubles continued some twenty years later! As RadarOnline.com has reported, in August, a judge ordered Capriati to stand trial on charges she stalked and battered a former boyfriend, Ivan Brannan.
Article continues below advertisement
Mark Zuckerberg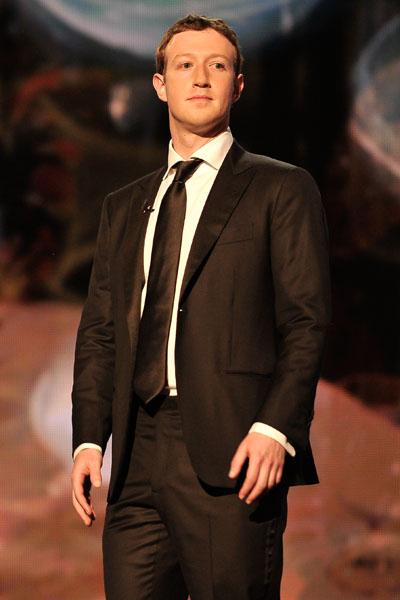 Mark Zuckerberg: Waiters might not want to "friend" the Facebook billionaire, as The New York Post reported that he didn't leave a tip on a $40 bill during his Italian honeymoon with wife Priscilla Chan. And when Zuckerberg celebrated New Year's Eve at the Ritz Carlton in Maui, Hawaii, a source said he went over his bill with a fine tooth comb and argued over a $5 soda charge!
Article continues below advertisement
Chris Tucker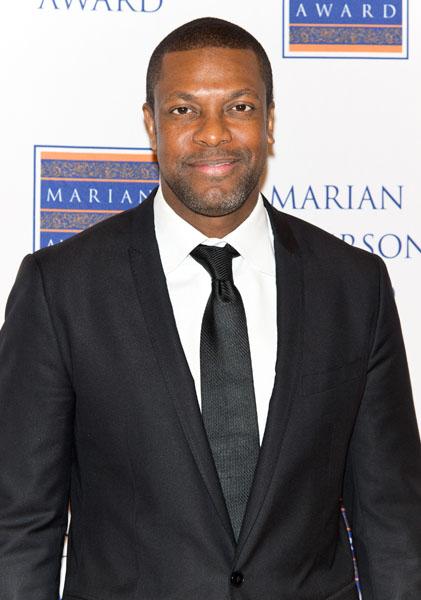 Chris Tucker: Incredibly, the Rush Hour star joked about his massive $11.5 million IRS debt two years ago. "That's the last time I let Wesley Snipes help me out with my taxes," Tucker laughed about the star who went to prison for being a tax cheat. But the Silver Linings Playbook actor has recently gotten serious about satisfying the taxman himself, reportedly paying back almost a million on his debt.
Article continues below advertisement
Barbra Streisand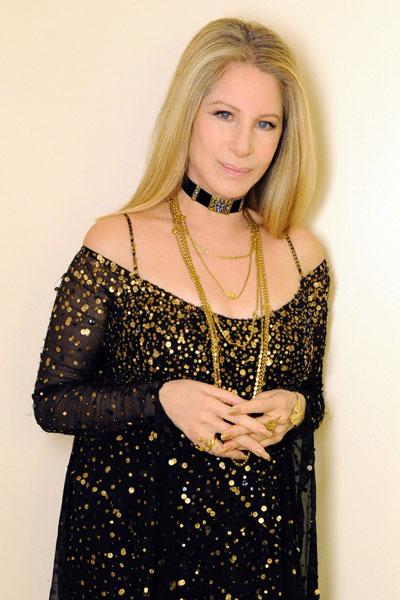 Barbra Streisand: The legendary singer is known for hanging onto every dollar she can and according to a source, she once left a $10 tip on a $457 restaurant bill. But that waiter was apparently lucky to get anything at all! "She doesn't always tip," an anonymous source on Glamorati.com wrote. The New York Daily News reported in 2013 that Streisand haggled with interior decorators over prices while they worked on her $100 million Malibu mansion.
Article continues below advertisement
Kim Kardashian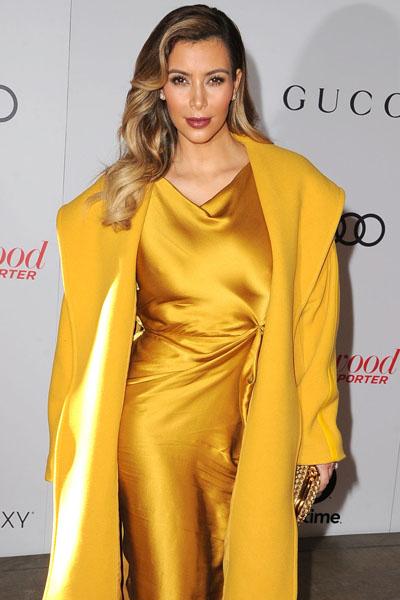 Kim Kardashian: The reality star recently claimed the proceeds of her Ebay auction of designer duds are going to charity benefitting the Philippines' typhoon victims. But fans called her greedy when they found out the Keeping Up with the Kardashians star is actually keeping 90 percent of the profits—and giving charity only a measly ten percent. Kim later defended herself.
Article continues below advertisement
Bill Cosby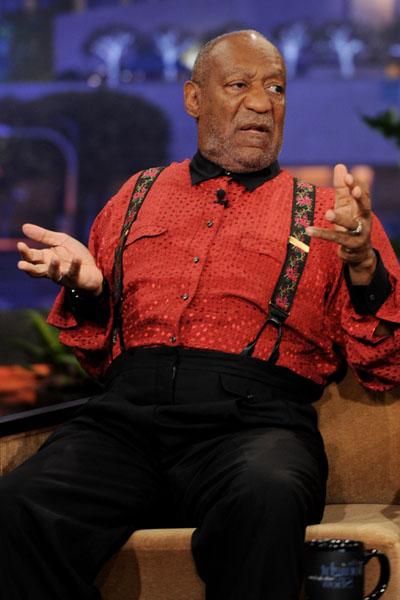 Bill Cosby: Is a .08 percent restaurant tip okay? It shouldn't be when you're the former star of one of the TV's most beloved shows and preach about setting a good example. A waiter claimed that Cosby once tipped him $3 for a $375 tab. And a bellhop dished on online message boards that Cosby showed up at his hotel with six enormous bags, only to tip him fifty cents.
Article continues below advertisement
Larry King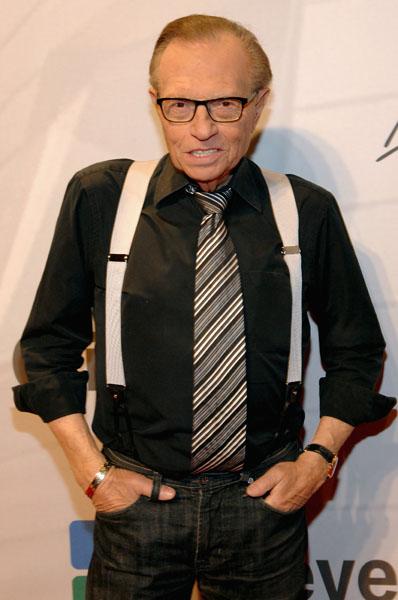 Larry King: When he was an up and coming radio and TV star, King was arrested in December 1971 in Miami, Florida and charged with grand larceny by a former business partner. While a judge threw out the larceny charge because the statute of limitations had run out, King pled no contest to one count of passing bad checks, the Smoking Gun reported. The incident forced King to file for bankruptcy in 1978, but he eventually became wealthy and famous as a CNN talk show host.
Article continues below advertisement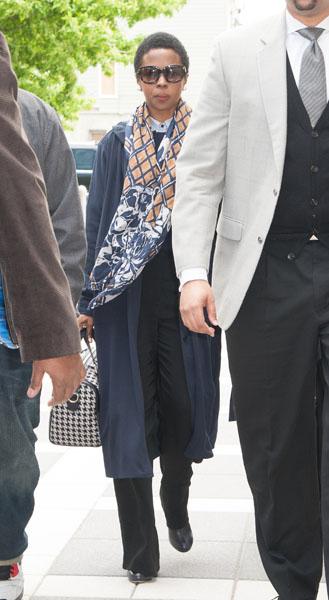 Lauryn Hill: The singer moved into a prison cell in 2013 to serve her 90-day sentence for tax evasion and was released in October a few days early for good behavior. Reclusive Hill had admitted she'd failed to pay taxes on about $1.8 million of earnings between 2005 and 2007. After getting out of prison, she released a song called "Consumerism."
Article continues below advertisement
Dwayne Johnson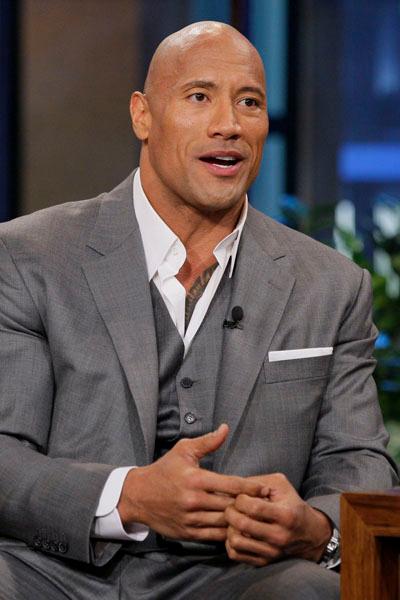 Dwayne Johnson: "The Rock" got a mountain of bad publicity when it was revealed he had tipped just $7, a mere five percent, on his fancy steak dinner. Worse, the waiter reported on message boards that Johnson had asked for the steak house to open early so he could avoid photographers and fans. "This guy is not a 'Rock' to me, just a pebble," the server wrote.
Article continues below advertisement
Victoria Beckham and Katie Holmes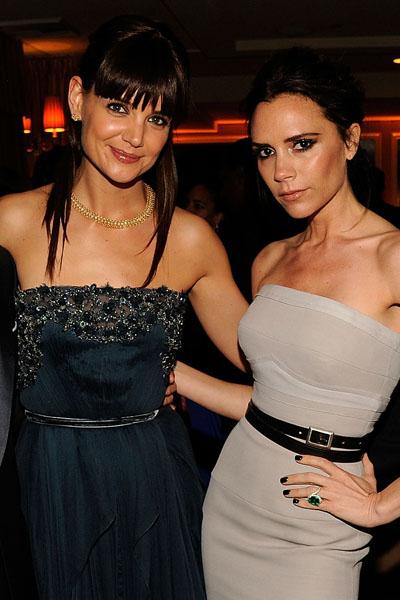 Victoria Beckham and Katie Holmes: The fabulously wealthy BFFs shocked servers at Los Angeles' Asia de Cuba in 2007, when they paid their lavish food bill—but then left without leaving a tip, a source said. Beckham and Holmes' security guards allegedly told a waitress who tried to confront them to get lost.
Article continues below advertisement
Wesley Snipes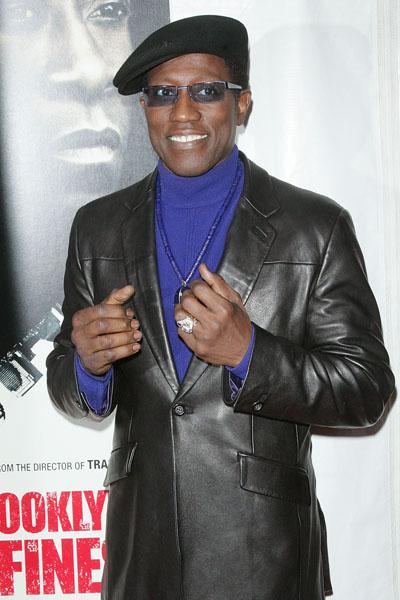 Wesley Snipes: In 2006, the Blade actor was charged with not only failing to pay his taxes, but for filing multiple fake tax returns when he did. He served three years in prison, getting released earlier this year.
Article continues below advertisement
LeBron James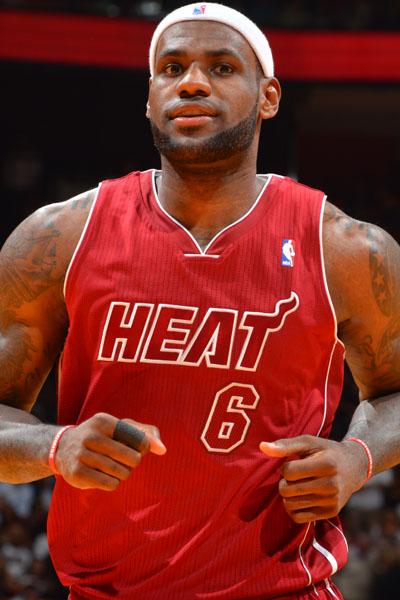 LeBron James: The NBA star makes an incredible $19 million a season, but a huge salary doesn't translate to tipping. James reportedly asked a Cleveland steakhouse to stay open until 4 a.m. so he could party with his friends, only to leave a measly $10 tip on an $800 bill at the end of the night.
Article continues below advertisement
Nicolas Cage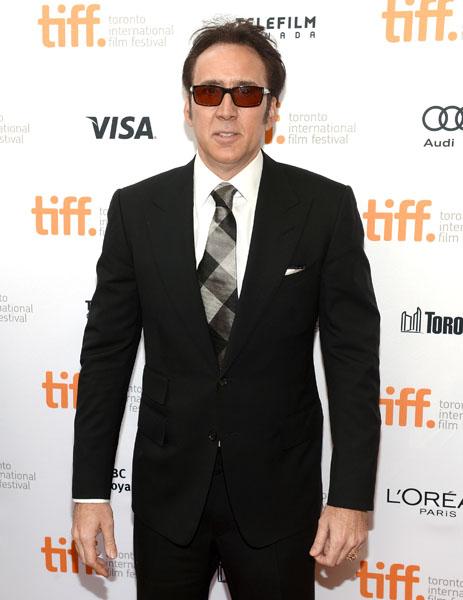 Nicolas Cage: The movie star who had reportedly earned more than $150 million in his career went broke by buying mansions, castles, jets, yachts, fleets of exotic cars, and other luxury items. But Cage admitted to People magazine he owed $14 million in taxes. Cage vowed to pay it all back, and the actor had to sell most of his possessions, including his prized Action Comic that marked the first appearance of Superman.
Article continues below advertisement
Miley Cyrus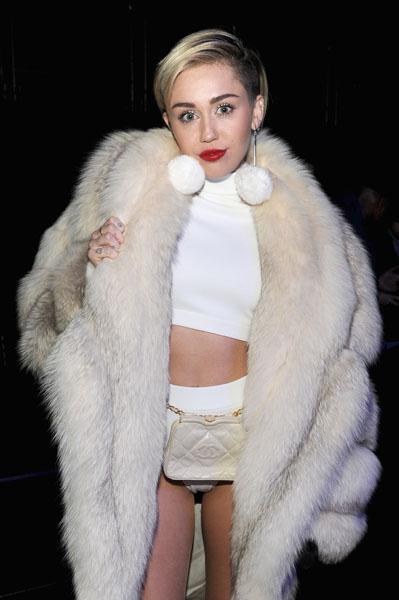 Miley Cyrus: Before she outraged America in 2013 with her twerking, Cyrus pissed off a waiter with her (lack of) tipping! In 2009, Cyrus, with her sister in tow, allegedly left no tip on a $70 meal at an Outback Steakhouse in Burbank, Calif.
Article continues below advertisement
Megan Fox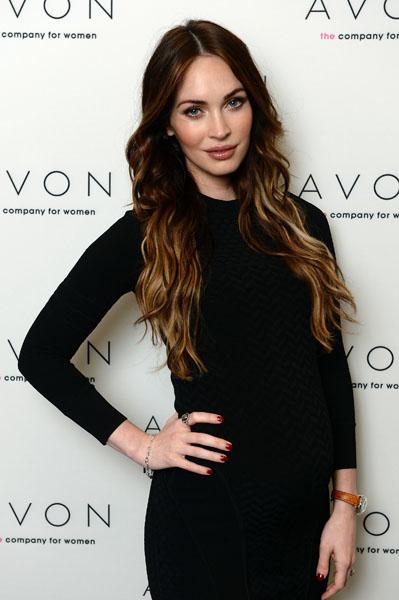 Megan Fox: It was before she was famous but one hopes she's learned her lesson—the Transformers beauty was caught shoplifting! Fox admitted on the Jimmy Fallon Show that when she was 14, she shoplifted Mary-Kate and Ashley Olsen cosmetics from a Wal-Mart. Fox even had to go to court before the incident was cleared up.
Article continues below advertisement
Stephanie Pratt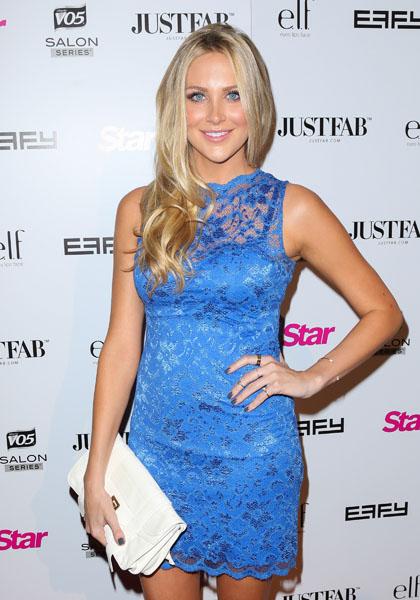 Stephanie Pratt: In a 2007 US Weekly magazine interview, The Hills star admitted she'd shoplifted $1,300 worth of merchandise from a Neiman Marcus in Honolulu in 2006, while working as a production assistant. But there have been no reports of sticky fingers on her current UK reality show, Made in Chelsea.
Article continues below advertisement
Mick Jagger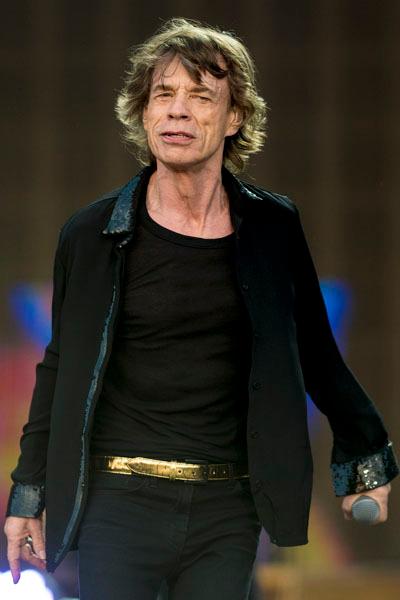 Mick Jagger: The constantly touring Rolling Stone has made enough money for many lifetimes, but according to his former baby mama, Jerry Hall, he didn't pay the bills at home! Hall told The Daily Mail, "He always wanted me to pay for everything to do with the house and the children… he's pretty tight with the day-to-day stuff." Not surprisingly, waiters have reported Jagger is also a lousy tipper.
Article continues below advertisement
Britney Spears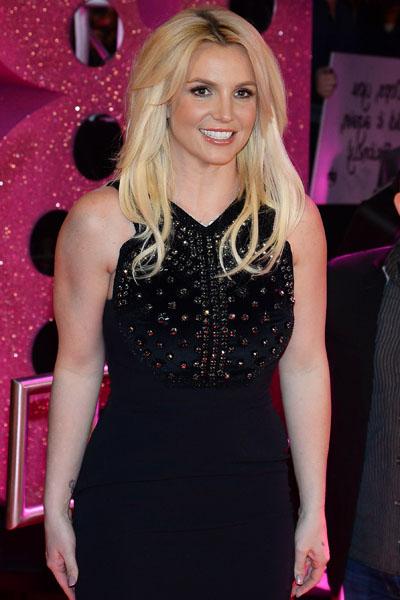 Britney Spears: Not only is Spears reportedly a bad tipper, but during her cray cray time in 2007, she was spotted stealing a lighter from a gas station and then telling a photographer, "I stole something. Oh, I'm bad!" Spears also swiped a wig from a sex shop and a $200 shirt from Fred Segal in Los Angeles. But as RadarOnline.com has reported, even though Spears is now mentally back on track, she's still greedylikes to make a buck! The singer is reportedly charging fans $2,500 per ticket for meet-and-greet packages at her upcoming Las Vegas show.
Article continues below advertisement
Lynn Anderson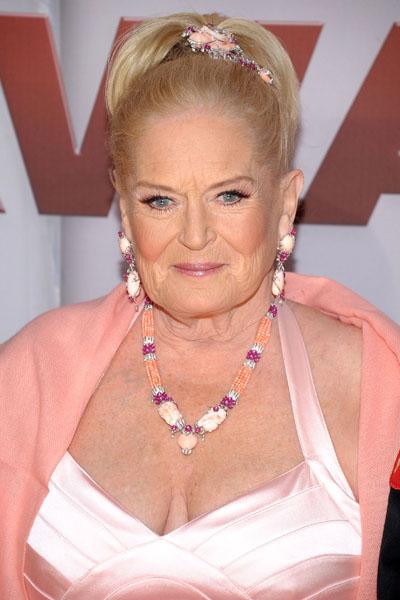 Lynn Anderson: I beg your pardon? The "Rose Garden" country singer was arrested in 2005 for allegedly stealing a Harry Potter DVD from a supermarket in Taos, New Mexico—and then punching a police officer! According to a statement by a Taos police officer, Anderson asked him, "Do you know who I am?" after supermarket employees had accused her of stealing the DVD.
Article continues below advertisement
Jeremy Piven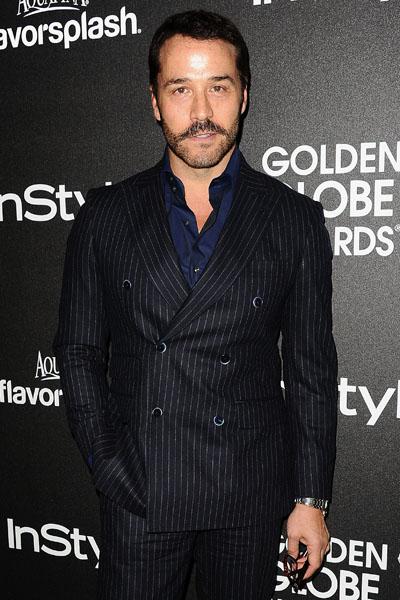 Jeremy Piven: The Emmy-winning actor was reportedly banned from famous chef Nobu Matsuhisa's restaurants after he acted like a diva with 12 friends at the Aspen Nobu. On the way out, Piven allegedly told the manager, "Thanks for nothing," and left the waiter an Entourage DVD set for a tip!