White Supremacist Sentenced To 6 Years-To-Life For Brutal Murder Of Teenage Babysitter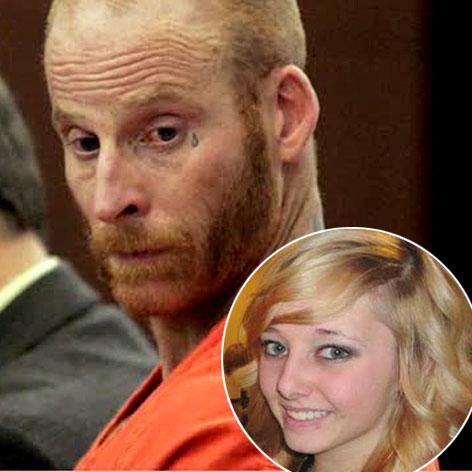 The white supremacist found guilty in the brutal murder of his 16-year-old babysitter has been sentenced to six years to life by a Utah jury.
Eric Millerberg spoke to the court about his conviction, enraging Alexis Rasmussen's mother with his lack of remorse and refusal to accept responsibility for her daughter's death.
"I'm willing to shoulder the responsibility for the things that I've done and the roles that I played. This isn't all mine. I feel for their loss," he said to her family, but indicating that he was not the sole killer. His wife, Dea Millerberg, was offered immunity to testify against him.
Article continues below advertisement
"I know that doesn't mean much coming from me, I can imagine how the family feels, but I'm sorry. I'm sorry," FOX 13 News reported him saying.
The teenager's mother cried as she spoke to Millerberg, saying: "My family will never be the same. Even if you're not going to accept responsibility, you can still be sorry for what has happened."
As RadarOnline.com previously reported, he is a member of the gang Silent Aryan Warriors as was his cellmate, and he was stabbed multiple times in the Utah State Prison while awaiting trial.
One of his fellow gang members turned him in for the killing of Rasmussen, who had been a babysitter for his children prior to her death.
Testimony revealed that Millerberg and his wife introduced the teen to a series of drugs, and the night of her death she overdosed on drugs after having sex with him. They found her unresponsive so they took her naked body, put clothes on her and dumped her body miles away from their home.
Judge Scott Hadley called her death "extremely egregious," and said the "sexual conduct, it was so depraved."
He admonished Millerberg for his actions with the underage girl, saying: "She was simply an immature victim and you took advantage."
Dea Millerberg is still facing criminal charges in Rasmussen's death.