It's The Brandi Show! Glanville Slams Lisa Vanderpump On 'RHOBH' Reunion, Tells Her Ex-Friend She Doesn't Believe Her Story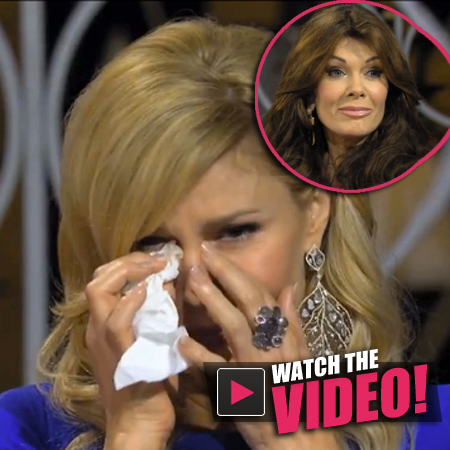 Article continues below advertisement
"No," Glanville stated.
This lead Vanderpump to question why Glanville even wanted to be her friend.
Glanville broke down into tears over her troubled friendship with Vanderpump.
"You know I love you," she told Vanderpump and Vanderpump's husband Ken Todd.
But it didn't sound like they were fully ready to accept Glanville again.
"I know that," Todd replied to Glanville's teary statement. "But you have said some awful things."
Article continues below advertisement
"I'm going to start asking you about your religion? "Gebbia asked.
"Go ahead!" Richards replied. "I don't care. I'm proud of it."
Gebbia quickly replied, "I'm proud of my religion!"
"What should I do?" Richards then said. "Ask you about your sex toys?"
Do you think the women will be able to settle all of their drama during the remaining parts of the Real Housewives of Beverly Hills reunion? Sound off in comments below!