When One Brandi Is Not Enough: 'RHOBH' Star Glanville Reveals Her Tell-All Books Are Being Turned Into A Movie -- She Wants Katherine Heigl To Play Her!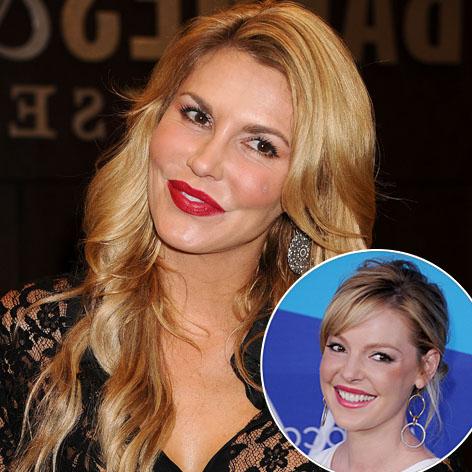 Brandi Glanville has become a New York Times bestselling author thanks to her 2013 book Drinking and Tweeting and Other Brandi Blunders and latest tome Drinking and Dating: P.S. Social Media Is Ruining Romance – and RadarOnline.com has exclusively learned Glanville's books will be turned into a movie!
During her latest Podcast One show, the outspoken Glanville revealed that she is trying to make it on the big screen in Hollywood.
Article continues below advertisement
"We have an offer, but we're trying to shop it around a little," the Real Housewives Of Beverly Hills star revealed.
"We're going to put the two together," she said, adding that she wants to be involved in the script writing process "if everything goes according to her plans."
So which actress would Glanville like to play her in the film?
"I know people don't like her, but I think Katherine Heigl is adorable. She's unlikeable, but you always want someone a little prettier than you to play you – and she's way prettier," Glanville gushed.
Glanville's podcast guest The Millionaire Matchmaker star Patti Stanger weighed in on casting Heigl for the movie.
"She is un-liked in Hollywood. No one wants to finance her film. But she's like you: bitchy, says what she means and is really gorgeous," Stanger admitted.
Stanger continued: "I bet if you'd approached Katherine Heigl, she'd say yes… Katherine if you're listening, Brandi would like you to play her in the movie of her life. I don't think you can do better than that."