Exclusive
Behind-The-Scenes Drama! 'Real Housewives Of Beverly Hills' In Crisis, Scrambling To Change Direction Of 'Negative' Show… As Cast Members Threaten To Quit!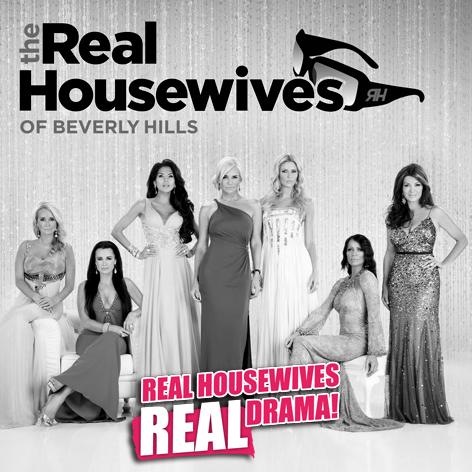 Beverly Hills, we have a problem!
Despite soaring ratings this season for the 90210-based Bravo show, RadarOnline.com has exclusively learned that producers are scrambling to figure out what direction to take their hit show, especially with all the drama surrounding the cast.
The fights on season four of the Real Housewives Of Beverly Hills were epic, from the racist comments out of the mouth of Brandi Glanville, 41, to screaming matches with her costar Lisa Vanderpump, 53, and Yolanda Foster's, 50, cold-blooded jabs.
Article continues below advertisement
"The producers don't know what to do now, or where to go next season," one insider told RadarOnline.com.
"Everything is falling apart behind-the-scenes. They want the controversial people to come back because ratings were pretty good but everyone hates all of the women!
"The petition for Brandi to be kicked off the show seems harmless but it definitely caught the eye of producers. They're wondering if all of the fights are really worth it.
"They're asking themselves, do we keep people around that say such terrible things?"
As we previously reported, vitriolic fans lashed out at mother-of-two Glanville for her negative comments about Vanderpump and the producers are aware of the growing distaste for the stars of the show.
The drama comes at a time when talk has turned to season five, with none of the veteran stars signed on yet!
An infuriated Vanderpump told RadarOnline.com this week she was on the brink of walking away because costar Glanville had attacked her on and off camera.
Article continues below advertisement
In a stunning interview, Vanderpump insisted that if co-stars Brandi, Kyle and Kim Richards continue to make the show a "bitch fest" then she would not return.
Asked if she wants to stay, Lisa admitted: "I don't know right now I have to be honest. It is a tough season for me. I have got a lot going on. If it becomes about a bitch fest then it is not something I signed up for; but if it becomes about documenting my life, which is the show I signed up for and having fun and supporting women that is something I want to do.
"But the way the show was in the end, the last episodes, that is not something I would care to repeat."
Said a source: "They're getting major backlash for promoting the negativity. The point of Beverly Hills was to show rich, fabulous women doing the ridiculous things that they do, not hitting the lowest common denominator.
"They're are MAJOR talks going on to try and figure out what the new direction of the show will be. One thing is assured: There will be big changes."
What do you think the producers should do to change RHOBH? Sound us in comments, below.