Exclusive
Miley Cyrus: No Boyfriend, No Friends, Living Alone -- Twerking Pop Star Is More Lonely Than Ever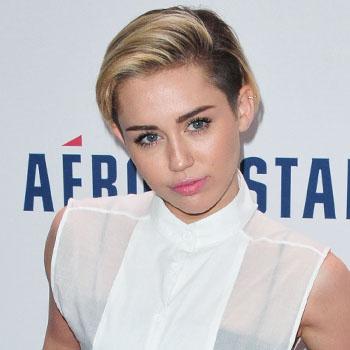 Article continues below advertisement
In fact, Cyrus even admitted to Barbara Walters in a special interview following the tumultuous breakup with Hemsworth that she was "so scared of ever being alone" that she stuck it out with him longer than she should have.
"Being alone has always been a fear of Miley's, and she tried to pretend after the split with Liam that she enjoyed her newfound freedom — but the fact of the matter is that she's painfully lonely," a close source to the "Wrecking Ball" singer told RadarOnline.com.
"Now she's living alone in this big empty house, no boyfriend to speak of, and when it comes to friends she doesn't have any real meaningful connections. She's surrounded by party people or friends of convenience."
Cyrus is currently on her "Bangerz Tour," which the insider told RadarOnline.com is keeping her mildly sane right now.
"Being on her tour helps a bit right now because her backup dancers, singers and crew are keeping her time being…but the tour ends in June. Then what?" the source added.
"Miley's lonely and whether it looks like it or not, she'd like to find a guy to settle down with."